ZTE Blade V8 Pro premium features, budget price now available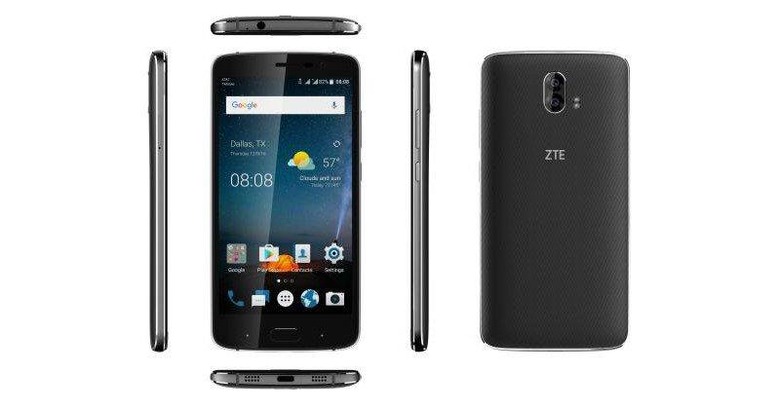 At CES 2017, ZTE made two big splashes. First was the formal unveiling of the ZTE Hawkeye, it's self-adhesive eye-tracking smartphone born out of an unorthodox crowdsourcing campaign. While its crowdfunding phase might be in a bit of trouble, ZTE's second reveal might have better luck. It has, true to rumors, brought its Blade smartphone line to the US, starting with the ZTE Blade V8 Pro. The mid-range Android device flaunts flagship-level features at an unbeatable price and can now be yours if you so wish.
Let's be clear: the Blade V8 Pro, no matter how ZTE spins it, is a mid-range smartphone. It runs on a Snapdragon 625, which is, thankfully, one of Qualcomm's relatively more muscled mid-range chips. It's one gigabyte short of premium with 3 GB of RAM. And the 5.5-inch screen is just 1920x1080 pixels.
Still, there are quite a few things going for it. You might be hard pressed to find a smartphone at its price toting a dual camera feature, both 13 megapixels each. Sadly, no mention of PDAF, OIS, or any of those fancy acronyms. There's also a front fingerprint scanner which is admittedly becoming more common even at its price tier. The large 3,140 mAh, complete with Quick Charge 2.0, might put even some higher end phones to shame.
All of that you can get for $229.98. Not only is that unlocked, it also comes with a hybrid dual SIM card/microSD card tray, still a rarity in the US market. Of course, you will be giving up carrier subsidies and everything that comes with that, but, for some, the freedom that comes with it is worth the price.