ZTE Blade Spark: this $99 phone has a fingerprint sensor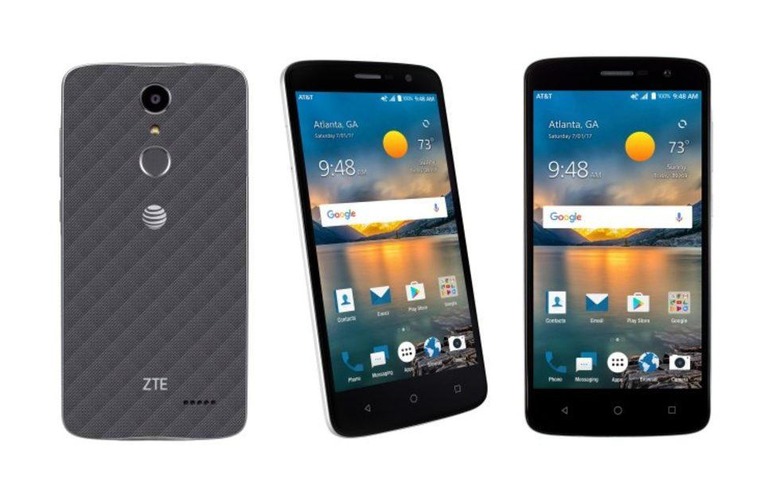 ZTE has introduced the ZTE Blade Spark, a budget-tier smartphone that offers a fingerprint sensor for added security. The handset is set to launch at AT&T for $99.99 USD, putting it next to the Moto E4 in terms of price and fingerprint sensor inclusion. There are some other things to like about this handset, too, including a large display and Dolby Audio.
The ZTE Blade Spark has a design that is arguably beyond what you'd typically expect in a sub-$100 phone, with the back panel being the most notable part. This model sports a 5.5-inch 720p display alongside a rear 13MP camera with a flash and auto-focus. The front-facing camera is more modest at 5-megapixel; under the hood, meanwhile, lies an MSM8917 quad-core 1.4GHz processor, 2GB of RAM, and 16GB of storage.
If you need more than 16GB, good news: the phone also has a microSD card slot that supports cards with capacities up to 128GB. Connectivity, meanwhile, includes USB-C, Bluetooth 4.2, and 802.11 b/g/n WiFi. The phone comes with a mobile hotspot feature, though keep in mind that your plan will dictate your usage. The phone also has a headphone jack and Dolby Audio.
Notable features include a dedicated 'selfie' button on the side of the phone, making it easy to snap a quick pic with the front camera. The fingerprint feature, meanwhile, allows users to store up to five fingerprints for security and/or authorizing online transactions. There's just one 'catch,' though, and it's that you can only use the ZTE Blade Spark with AT&T's prepaid plans.
SOURCE: BusinessWire