ZTE Axon 7 now available for purchase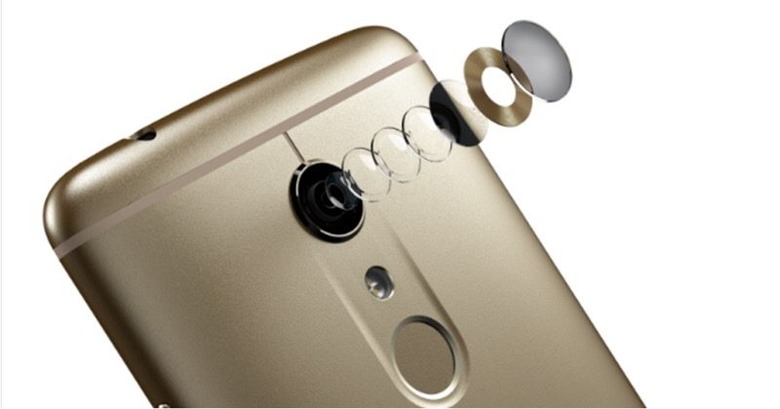 Last year, ZTE made an unexpected and admittedly impressive attempt to grab a piece of the premium smartphone pie in the US market, launching the Axon Pro there first before anywhere else. Although the Axon line already has a few models to its name, it is only now that ZTE has chosen to bring one of those to the US again. At least on paper, the ZTE Axon 7 definitely stands up to the reputation of its predecessor and is now available for consumers to try out for themselves.
"Early 2016 flagship features at half the price." That could very well be the ZTE Axon 7's slogan. But then again, that wouldn't exactly be original or memorable. So instead, ZTE goes with things like "Soul of a Sports Car". That is in reference to how the Axon 7's design was made in partnership with the BMW Group's Designworks outfit in the US. ZTE also boasts of having a "Sound System that ROCKS", attributed to having two, not one, dedicated Hi-Fi sound chips. The camera is also no slouch, with a 20 megapixel sensor, f/1.8 lens, both Optical and Electronic Image Stabilization, and Phase Detect Autofocus.
Underneath the hood of this "car-inspired smartphone", the Axon 7 flaunts the usual high-end specs, like a Qualcomm Snapdragon 820 and 4 GB of RAM. Sadly, the 6 GB RAM model hasn't reached this side of the world yet. The 5.5-inch display, as expected gets a QHD resolution. The 3,250 mAh battery is serviceable by itself, but ZTE adds Quick Charge 3.0 on top of that as well.
For all that, the ZTE Axon 7 only costs $399.98, almost half the price of its bigger name rivals that go no lower than $650. The smartphone is now available, unlocked, from ZTE's own US webstore, Amazon, Best Buy, B&H Photo and Video, and Newegg.