ZTE Axon 7 mini isn't actually miniature, but its price is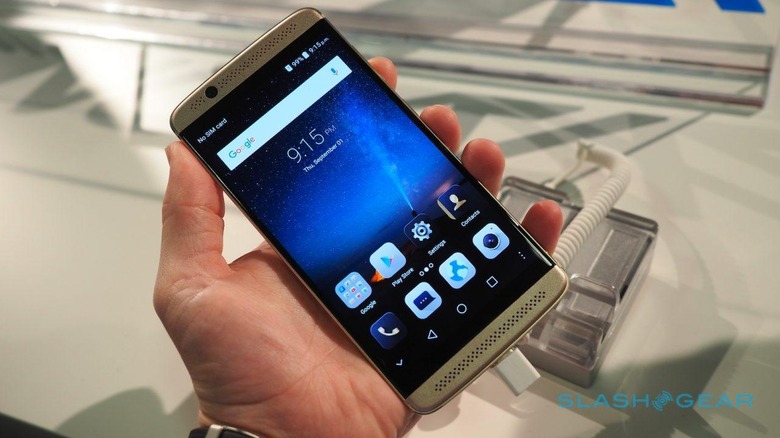 Can you sell a smartphone on sound? ZTE believes you can, hence the ZTE Axon 7 mini, a slightly more pocket-friendly follow-up to the popular Axon 7, announced at IFA 2016 today. Figuring that not everybody wants a 5.5-inch display, the new handset makes audio quality its biggest selling point, though frankly it's price where the Axon 7 mini is most competitive.
ZTE enlisted the help of BMW subsidiary Designworks to give the Axon 7 mini its 7.8mm thick, curved rear shell, which is cut from a single piece of aluminum. Previous ZTE phones had plastic top and bottom sections, for the radio antennas, but those have been shrunk down to small inset strips and now the upper and lower parts are metal too.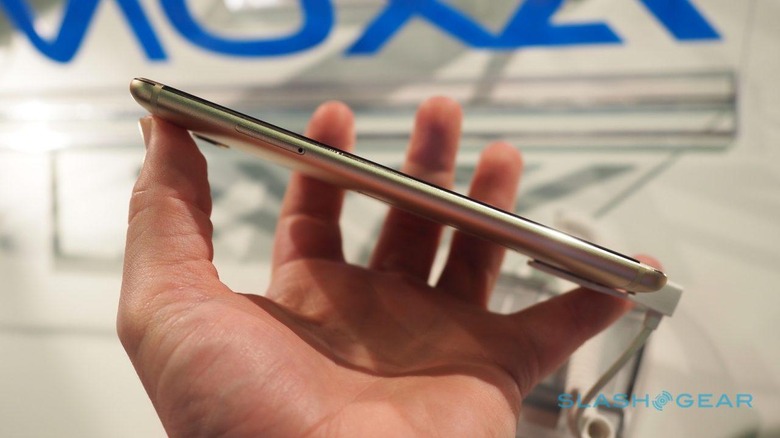 Visible screws have been done away with, too, rather than interrupting the bottom edge. In fact, all you get is the charging port and a microphone hole.
It might be called the Axon 7 mini, but it might not fit your definition of "miniature". In fact, the display is 5.2-inches – running at Full HD, and using an AMOLED panel – which makes for what's still a fairly large phone.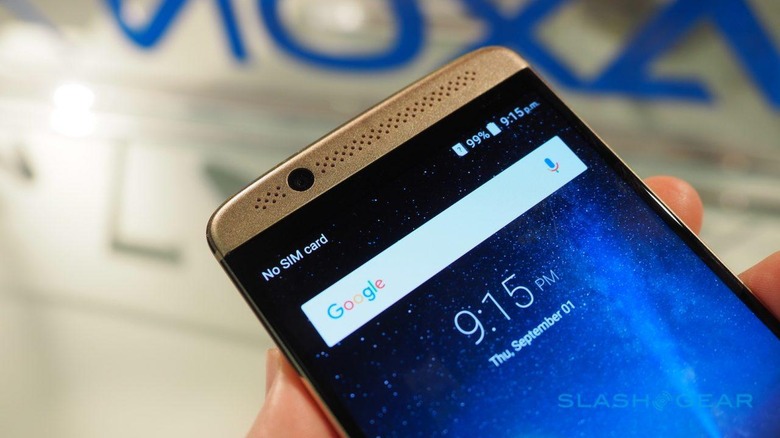 Still, that gives ZTE room to fit in a 16-megapixel rear f/1.9 camera with dual LED flash and phase-detection autofocus and an 8-megapixel f/2.2 front camera. ZTE says its research suggests users overwhelmingly prefer to leave their phone's camera in automatic mode, and so there's scene-detection and auto HDR, among other things.
Meanwhile, there's also a fingerprint scanner on the rear, and a dual nano SIM/microSD slot. Charging is via USB-C.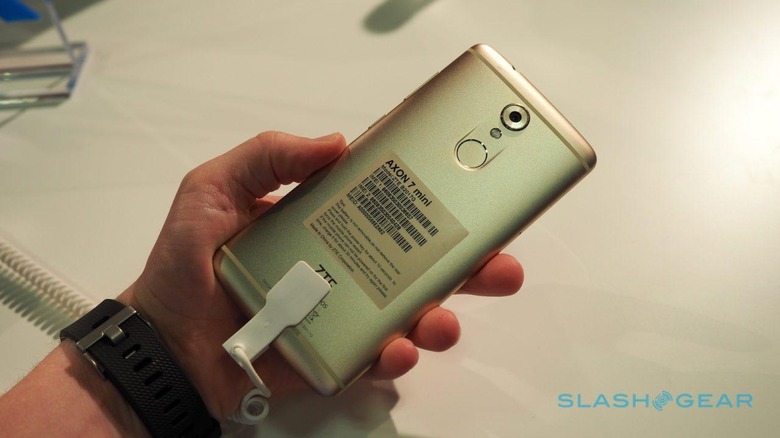 ZTE's big obsession, though, is sound. The company called out research looking at Millennial's biggest uses of their phones, highlighting that the top five – which included streaming music and video – all involve some sort of sound.
So, the Axon 7 mini gets dual stereo speakers on the front – think BoomSound, before HTC ditched it on the HTC 10 – driven by a dedicated audio chipset, AKM's AK4962. That boasts 384 kHz UHD audio playback.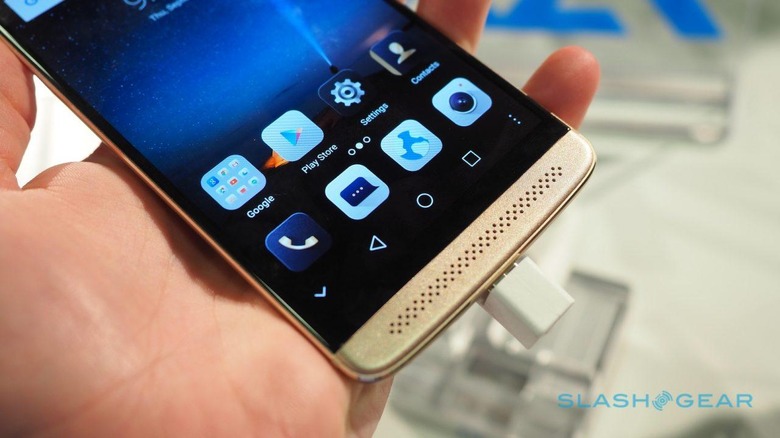 Hardware alone isn't enough, of course, and so the Axon 7 mini went under the microscope at the Golden Ears conservatory of music, along with the R&D labs of AKM, Dolby, and ZTE's engineers.
The result is Dolby Atmos support, still rare for a phone, that works with both the Axon 7 Mini's own speakers or whatever headphones you plug into the 3.5mm jack. Even on the less-than-flattering IFA show floor, the smartphone punched about its weight, with clear trebles and surprisingly deep bass for such a skinny device.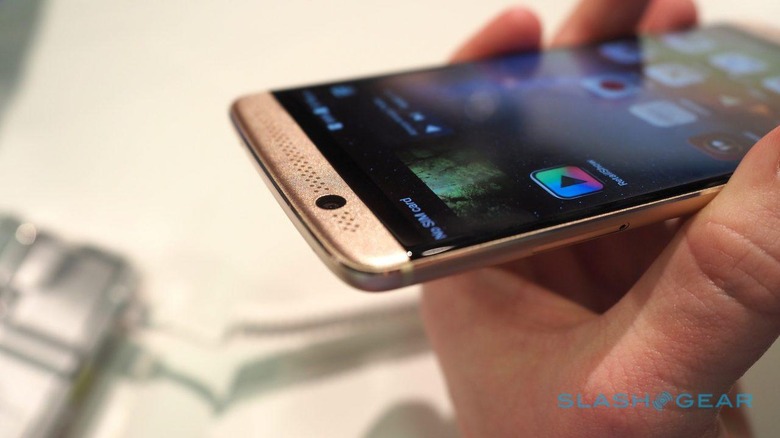 Honestly, though, I'm not entirely sure you can sell a device on sound: it's certainly something users complain about if it's subpar, but even with Dolby branding and fancy chipsets it doesn't have the instant cachet of a powerful camera or a super-pixel-dense display.
Thankfully, ZTE needn't count entirely on music playback to sell the Axon 7 mini. Price will help out there: it's just 299 EUR (or the equivalent of around $333, though US pricing hasn't been finalized yet; I'd imagine it'll land at $299). That gets you 3GB of RAM and 32GB of storage.
Sales kick off on September 7th in Germany, Spain, Russia, Japan, Australia, India, and Saudi Arabia, and it's expected to reach the US come October.