ZTE Axon 7 Mini gets a very early leak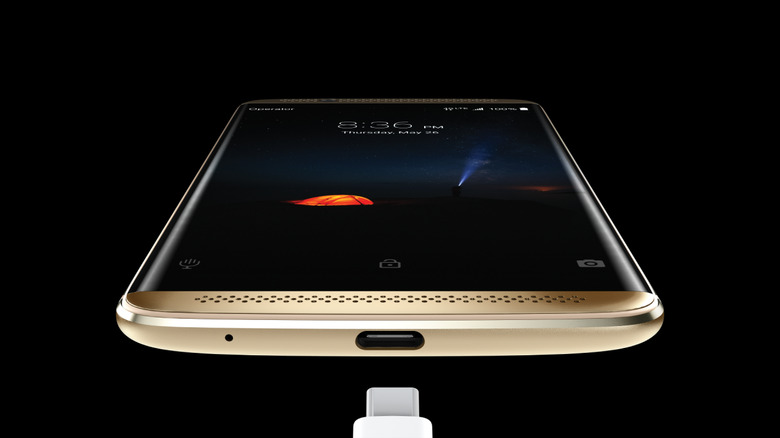 It wasn't too long ago, two weeks in fact, that ZTE unveiled the Axon 7, which brought a tempting offer to US consumers. It flaunted specs nearly equal specs with those of, say, the Samsung Galaxy S7 edge but at nearly half the price. It hasn't exactly settled in yet but it seems ZTE is already preparing a "spinoff". Details of a certain Axon 7 Mini have begun leaking out, revealing a smartphone that, while not exactly small, is at least really smaller than its flagship counterpart but still has enough muscle to be a viable option for those with not much budget to spare.
As a quick review, the ZTE Axon 7 itself goes with a 5.5-inch QHD display, a Qualcomm Snapdragon 820, 4 GB of RAM, a 20 megapixel f/1.8 main camera, and an 8 megapixel front shooter. All that for only $399.
In comparison, this Axon 7 Mini takes a few steps down, but not by much. It will run on a Qualcomm Snapdragon 617, though we could wish for a 652 to be honest, with 3 GB of RAM. The display is 5.2 inches but, unsurprisingly, only goes as far as Full HD. The rear camera has been downgraded to 16 megapixels but the front one remains the same at 8. The 32 GB of storage isn't actually so mini and the 2,705 mAh battery is amusingly even larger than the Galaxy S6's last year (2,550 mAh).
All that's left now is pricing and availability details, which sadly aren't part of the leak yet. Another question is whether ZTE plans to bring this model to the US. While there might indeed be a market for it, it might inevitably clash with ZTE's more budget-oriented nubia line, also mostly available in the US.
VIA: GSMArena