ZTE Axon 7 Enhanced: 6GB RAM, 128GB storage, limited supply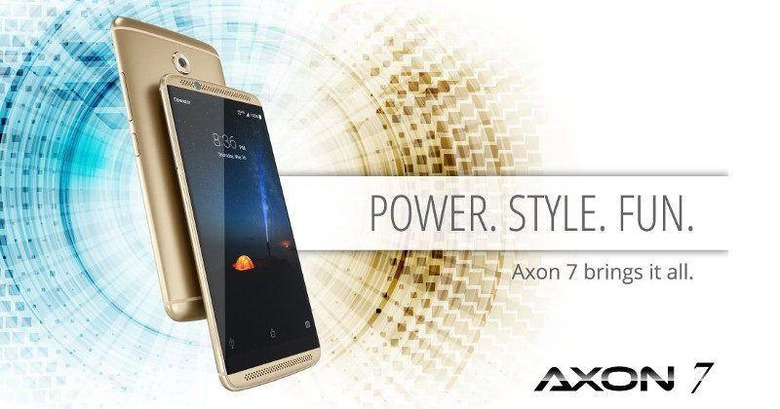 ZTE's US market invasion continues. After the Axon 7, Axon 7 Mini, and an odd crowdsourcing campaign, the Chinese OEM has announced a "half refresh" of its Axon 7 flagship that no Android fan will be able to resist. Adding to the already high-end specs of the original, this "Enhanced" edition gets 6 GB of RAM , 128 GB of storage, and "Force Touch". But if you're guessing there's a higher price to pay, you'd be spot on. To make matters worse for buyers, it won't be available for long.
This limited edition Axon 7 Enhanced retains all of the great things about the Axon 7 that launched in the first half of this year. That includes a slightly current Qualcomm Snapdragon 820, a 5.2-inch QHD screen, a 20 megapixel f/1.8 main camera with OIS, EIS, and PDAF, and a 3,250 mAh fast charging battery.
The original only came with 4 GB of RAM and 64 GB of storage, though the latter is expandable with a microSD card up to 128 GB. That means the Enhanced edition, with its 128 GB of internal storage, gives you a theoretical 256 GB in total. And the 6 GB of memory will make short work of multi-tasking.
A bit curious is the addition of a "Force Touch" feature into the mix. Like Apple's feature of a similar name, it can recognize different levels of pressure, adding a "hard press" and "light press" to the user interface vocabulary. At the moment though, very few apps take advantage of that.
All of these costs $499.98, a good $100 jump from the normal Axon 7. The smartphone can also only be purchased directly from ZTE's online store. Sadly, it might not last for long.