ZTE Asked Fans For New Product Ideas: These Are The Weird Results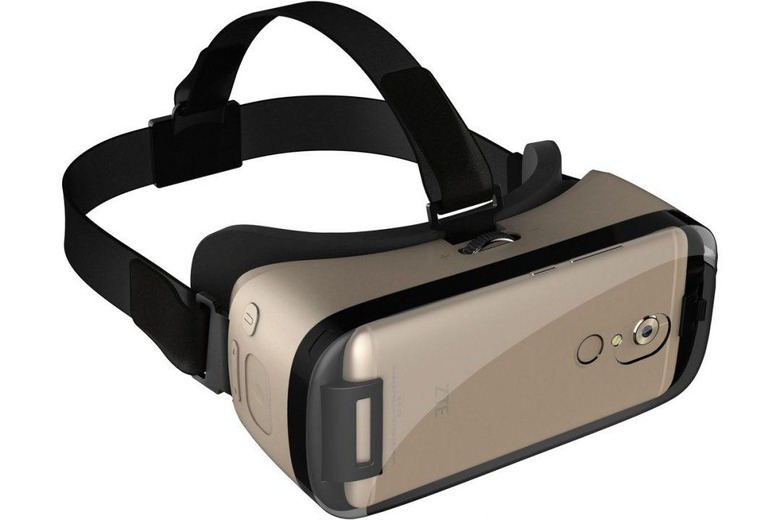 Brave or foolhardy, ZTE's attempt to crowdsource the next must-have mobile device has come up with a trio of oddball ideas it's hoping fans will flesh out for a potential production version. Project CSX was announced back in August, with ZTE inviting suggestions for a possible gadget to fit into its 2017 range; now, we know the shortlist.
According to the company there were nearly 400 submissions, and – for better or worse – these three were the best of the selection.
1. Consumers want to part ways with the physical operation of their phones. With this phone, eye tracking technology would help complete common or repetitive tasks that once could only be done by touch. The phone would also feature a self-adhesive polymer case that would stick to several types of surfaces.

2. The evolution from wearables to robo-wear turns learning about oneself into educating oneself. This robotic glove helps users learn new tasks such as playing the guitar or other programmable movements the user dictates via an app.

3. Consumers want more than waterproofing in their next mobile device, they want complete submersion. This virtual reality headset built specifically for underwater use could transform a backyard swimming pool into the Great Barrier Reef.
In short, it's a stick-up smartphone controlled by your eyes – much in the way that Samsung once tried to persuade us to navigate our Galaxy handsets by glance – a robo-prosthetic, or a virtual reality headset you can wear in the shower.
The next step is ZTE fans suggesting exactly what such products might look like. That includes UI, physical and software design, and exactly how each would be operated.
Submissions must be made before September 30, and then voting in the ten days following will decide which ideas go through to the final round. Between October 12 and 19, votes will be cast for which actually gets added to ZTE's 2017 roadmap.
If, though, you believe you can still suggest something more interesting than ZTE Fish VR, there's a lingering chance of making it through to the next round. ZTE says it'll pick one "wildcard" entry proposed before September 30.
While I can't say I'm especially wowed by any of the selections ZTE has made, the concept of allowing users to shape development is intriguing. One of the most commonly voiced justifications for crowdsourcing – beyond the usefulness of raising money on sites like Indiegogo and Kickstarter, something ZTE doesn't appear to be planning to do – is the ability to shape and refine a product based on feedback from those with a vested interest in it.
MORE ZTE