ZTE's Project CSX wants to make a crowdsourced mobile device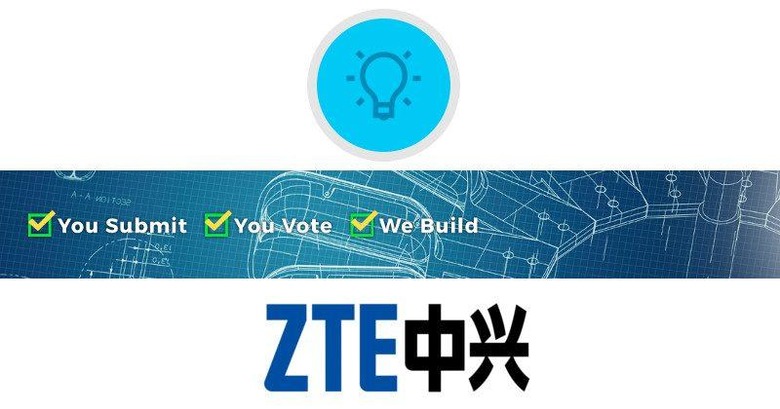 Running out of ideas or a stroke of genius? That is most likely what anyone will wonder upon hearing the news that ZTE has resorted to the wisdom of the masses to build a, not the, future mobile device. It may sound perplexing, but that is exactly what ZTE is doing with its "Project CSX", short for "Crowd Sourced X", where it is gathering ideas for a device that it will produce and sell, not in the distant future, but as early as next year.
Crowdsourcing isn't exactly new, not even crowdsourcing to develop a product. After all, crowdfunding platforms like Kickstarter and Indiegogo are logical extensions of the idea. But crowdsourcing ideas for a commercial product made by a reputable company? Not even Sony, whose First Flight platform is more of an internal "employee-sourced" platform, dared to do something like that.
So, yes, kudos to ZTE for daring. Whether it succeeds, of course, is something we'll have to wait until the very, hopefully not bitter, end. It's not an "anything goes" scenario, though there are very little rules to rein in people's "creativity". There are only three basic rules:
1. It must be a mobile product (must be portable and capable of connecting to a cellular, Bluetooth or WiFi network).
2. The technology must be realistically possible by 2017.
3. The final product must be affordable for the general population.
In short, no moonshot ideas, just because they sound cool. Those three alone already guarantee, or at least try to, that ideas will be realistic at the very least. Still, they say limitations truly bring out creativity, so we'll have to see what ZTE will end up choosing.

Project CSX will be conducted in different phases, with voting follows idea stages. And, of course, there will be winners for some of those stages, ranging from $100 to $1,500. The grand prize winner, whose idea gets chosen to be made, will win a trip for two to Las Vegas for CES 2017, where ZTE will announce its first big crowdsourced product. Interestingly, no mention of the product itself being awarded to the winners once it gets manufactured.
It's an admittedly novel, if not crazy, idea that is bound to raise some eyebrows. Given how passionate people are over the Internet, it's bound to get messy at some point. As of this writing, there are already 122 ideas submitted. And it has barely just begun! Submission of ideas will last until August 31, with the first voting scheduled to take place from 1st to 10th September.
SOURCE: ZTE