ZMote Smart Cord makes home automation Bluetooth-simple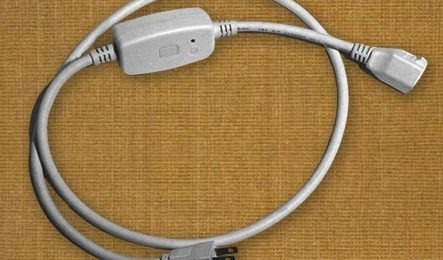 Home automation needn't be difficult if there's just one or two things you want to turn on and off remotely, with the ZMote Smart Cord packing Bluetooth into a regular power cable. A three foot extension cord with a regular US three-prong plug and outlet, a compact box partway along contains a Bluetooth chip that can be used to turn the power on or off from your iPhone, iPad, other smartphone, tablet or laptop.
The Bluetooth box itself actually uses an A2DP connection – with up to 30 foot range – for control, with straightforward installation too. If you're somewhat nifty with electrics, you can opt for the Smart Switch instead, which comes ready to be wired into the electric cord of any appliance. An override button lets you turn it off even if you don't have your phone or tablet to hand.
ZMote has an outdoor version of the Smart Cord in the pipeline too, which is weatherproof, and a Smart Switch with Dimming that allows you to adjust the lighting level. A set of table and upright lamps with the tech built in are also coming. The Smart Cord should go on sale this month, priced at $39.95, while the Smart Switch and outdoor version will drop in the spring; everything else will arrive this summer.
The company will face some big-name competition, however. Belkin announced its own simple remote home automation system at CES last week, Belkin WeMo, which is also set to arrive in the summer. That uses simple plug-in wall socket adapters and a motion-sensing switch, along with apps for Android and iOS, to control your lights and other gadgets.
[via technabob]