Zite intelligent mobile mag hits iPhone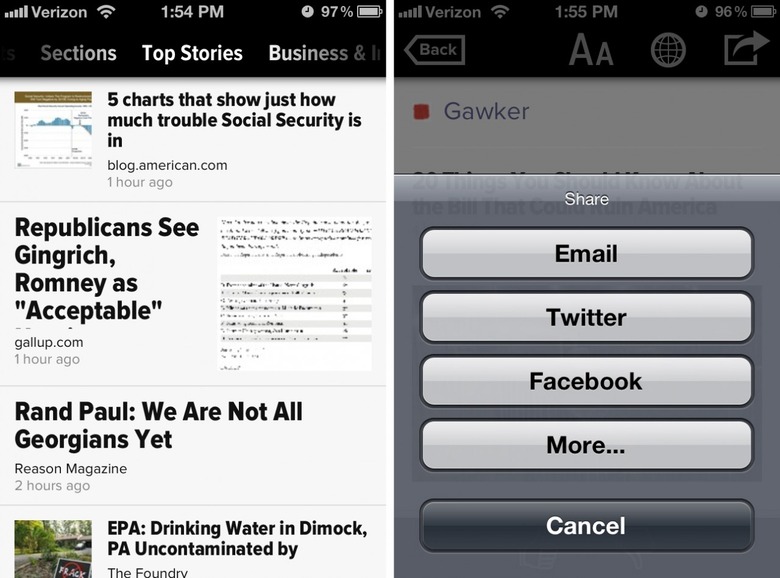 Zite has launched an iPhone version of its personalized newsreader app, bringing the software over from the iPad with a new UI to suit the 3.5-inch smartphone's screen. Available as a free download [iTunes link], the app uses a rating system to bring forward more content it thinks readers will be interested in, learning from their consumption habits to refine its selections.
The app – bought by CNN back in August – is navigated by swipes and gestures. Upward and downward swipes move through the stories in a section, while left and right swipes move between sections themselves. There's also a wheel at the top to spin through categories more quickly.
New users can set up an account in the iPhone app itself and start choosing topics of interest, while those already using Zite on the iPad can log into their existing accounts and see all their usual feeds synchronized across. As you'd expect, there's social networking integration with various iPhone sharing options, including email, Twitter and Facebook.
It's a competitive time for Zite to launch the new iPhone app. Earlier this week, Flipboard released their first iPhone app, a release swiftly followed by Google Currents yesterday.