ZIPPELIN: An inflatable bag made of tarp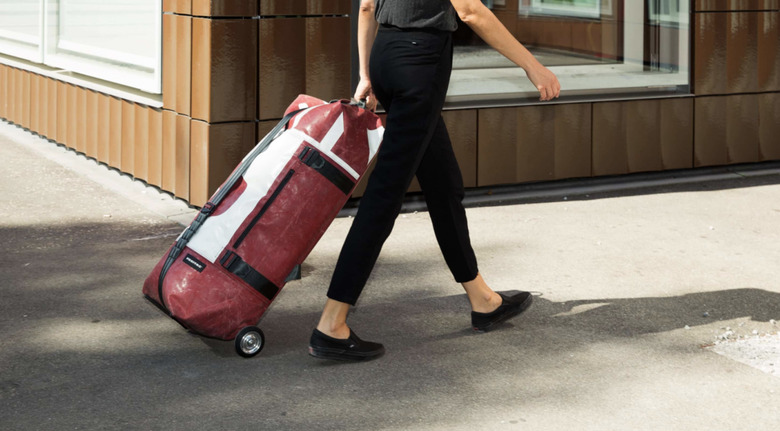 The folks at Freitag are making a set of bags that are quite unique in their makeup. They're made of mostly recycled material, each have a one-of-a-kind design, and they're inflatable. Much like an air mattress, this bag uses an air pump. This bag was named ZIPPELIN, and it's just the latest in a line of rather interesting bags from the same company.
The bag is made from reclaimed semi truck tarps. The tarp has bike hose around its edges in order to make unfolding super simple. Any average bike pump will allow the bag to take shape. When not in use, the bag folds up to about the size of a 2-liter bottle.
Above you'll see a video showing the Kickstarter for the ZIPPELIN – but NOTE: The Kickstarter is long over with at this point. They're currently in the process of making a second and/or third round of these ZIPPELIN bags because they've been so popular. Have a peek at Freitag to see if they're out yet.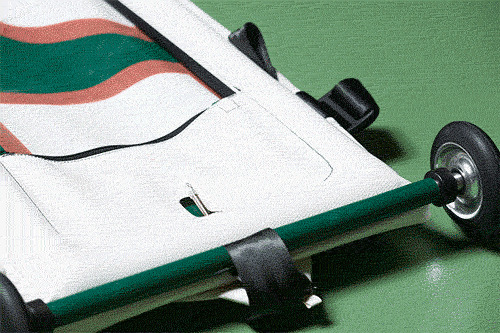 Users had the opportunity to purchase their bags with the crowdfunding campaign for a bit under the estimated retail price. Estimated retail price for one of these bags is €520 – that's around $640. As the last batch we've seen released is scheduled for July, don't go expecting you're going to get a new one by the time your Summer vacation rolls up.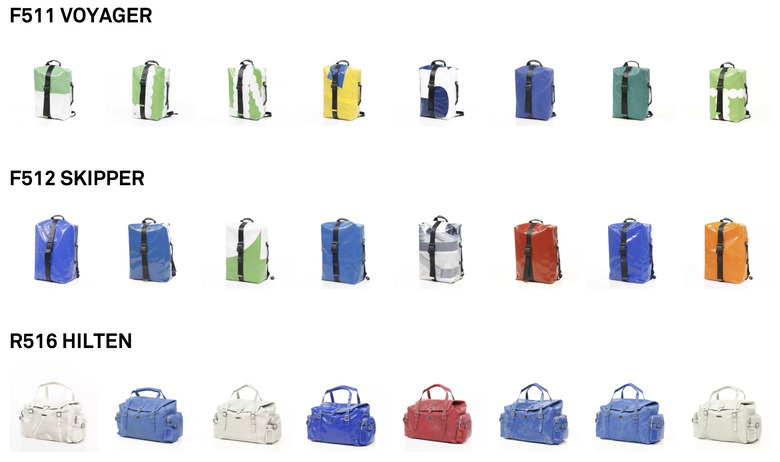 The folks at Freitag also have a few other bags. There's an F511 VOYAGER, an F512 SKIPPER, and a lovely R516 HILTEN. These bags are also unique, made from truck tarps and constructed one at a time, each from their own unique strips of truck tarp. You might get a color, you might get some printed vinyl, you might get something completely off-the-wall – you'll pick the base and hope for the best. UPDATE: Actually you get to choose the individual bag you get – even better!