Zipbud Slide updated earbuds 'zip' to prevent tangles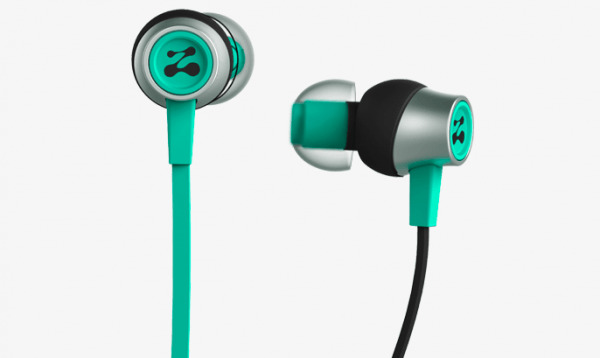 Zipbuds, the company that had decided to battle with tangled headphone cords, first introduced its zip-able earbuds around this time last year as a Kickstarter campaign. The design allowed wearers to "zip" the two audio cables together, preventing tangles. The crowdfunding campaign proved successful, and Zipbuds has since launched additional models such as a pair of Zipbuds that glow. This week the company launched its latest product lineup: Zipbuds Slide.
Zipbuds has introduced its new Slide earbuds, which feature what it calls "Zipperless Zipper Technology", which is a design that uses a ridge and groove to seal the earbuds' cables together via a zipper-like slider (think of the zipper on certain types of plastic storage bags).
In addition to the cable design, the Slide earbuds feature 11mm ZBXi drivers, oxygen-free copper conductors, and an in-line microphone with noise filtering. There's also an in-line remote for controlling music and phone calls without removing the earbuds or pulling out one's smartphone.
The earbuds themselves have a "Fit4Comfort" design with an anti-slip coating and angled design. A trio of small, medium, and large ear tips are also included for a more customized fit. Connectivity is via a traditional 3.5mm audio connector. The Slide earbuds are available now in various color arrangements for $49.99 USD.