ZeroChroma Outs Versatile Multi-Form Folio-Slide Case For The iPad Mini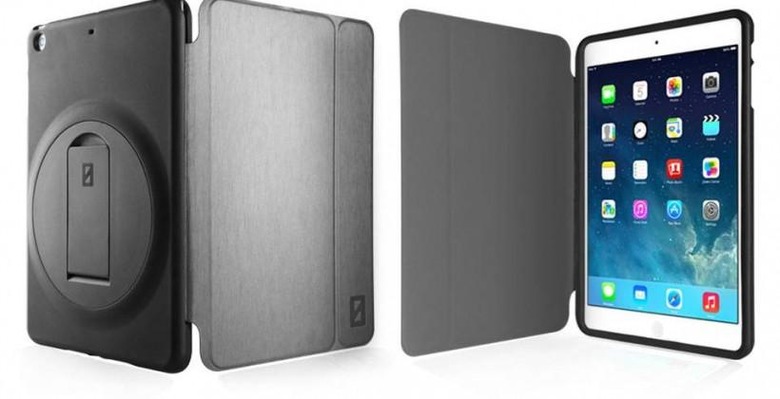 Protective cases, of various shapes, sizes, and gimmicks, are a dime a dozen in the mobile device world but there are a few that rise above the others in design, features, and ingenuity. One such recent case comes from ZeroChroma who has just unveiled its new Folio-Slide case for the iPad Mini.
Perhaps the most distinctive and eye-catching part of this case is the Flux Stand adorning the rear cover. Unlike your usual kickstand that can only accommodate either portrait or landscape mode, the Flux Stand is able to rotate 360 degrees, though you will probably really only use angles at portrait and landscape orientations. The kickstand itself can actually support multiple angles, again unlike your usual kickstands.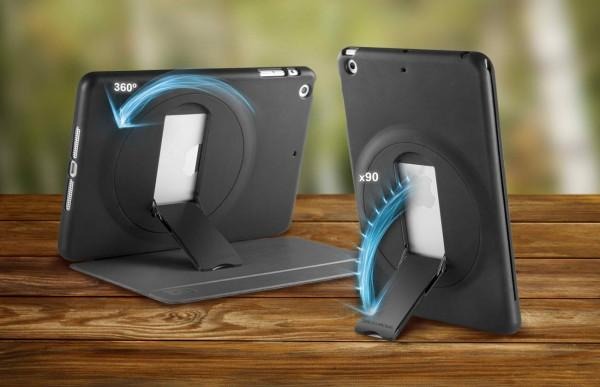 The slide part of the Folio-Slide name comes from the fact that you can easily slide the cover in and out, depending on your needs. If you need to have your iPad Mini protected, the cover is there for you. But if it starts to get in your, you can simply slide it out for a more comfortable use until you need it again. It is even compatible with Apple's Smart Cover, enabling you to use the tablet in Lap mode as well.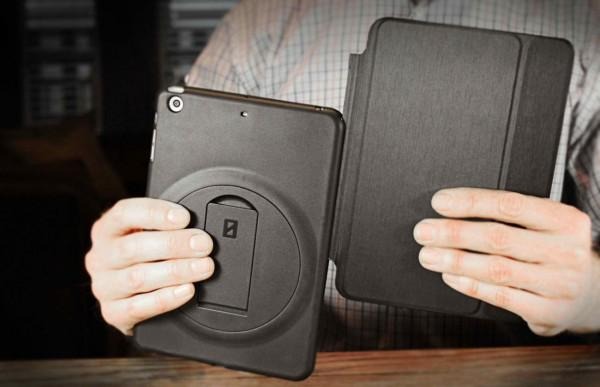 Despite all these features, the ZeroChroma Folio-Slide case still manages to come out light and stylish looking. Aside from a slight protrusion at the back for the Flux Stand, the case touts a rather slim profile of 9.56 in x 6.78 in x 0.50 in. At 0.271 lbs, it is also lightweight enough not to get uncomfortable when using your iPad Mini. And, despite the protection, we can't have your tablet starting to look like an armored truck, so ZeroChroma employs textured fabric materials for the slide-lid covers to maintain a premium look.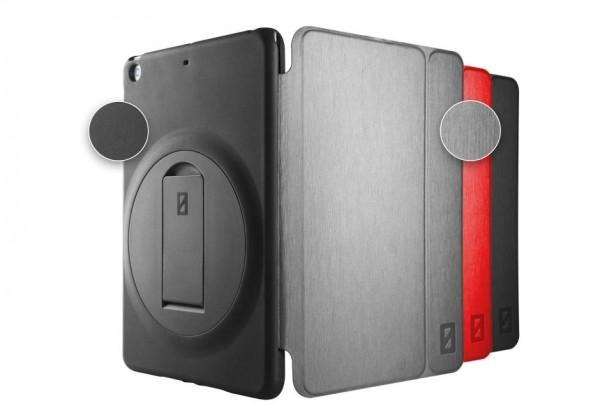 The new ZeroChroma Folio-Slide cover is compatible with both the iPad Mini and the iPad Mini with Retina display. It currently carries a $69.95 price tag and will soon be available for pre-order. ZeroChroma will also be making an iPad Air version available by April and those who want to be notified of updates can sign up for their mailing list.