Zero Latency and Sega Live Creation bring free-roam VR to Japan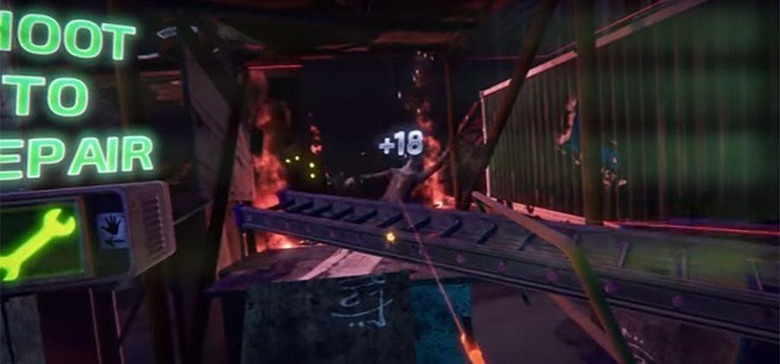 Zero Latency and Sega Live Creation have announced that they are teaming to bring the first free-roaming multi-player VR game to Japan. The Zero Latency experience is launching in celebration of the Tokyo Joypolis 20th Anniversary. The game will be a permanent fixture at the venue starting in July 2016.
"Inviting customers to experience warehouse-scale free-roam VR in Japan together with one of the world's most iconic entertainment brands is a dream come true," says Tim Ruse, Zero Latency's CEO. "We are excited about this world first project, and also about the future of our partnership."
The free-roam VR technology that the company uses allows players to explore digital worlds with freedom of movement and high levels of immersion. Multiple players can roam a large space and take on missions individually or with up to six other people on a team. Zero Latency says that the high-end equipment that the game requires makes for a substantially better VR experience than people can get at home.
Zero Latency is customizing the FRVR platform for this installation with all-new content, weapons, and player wearables with updated tracking technology. "When we first tried the Zero Latency experience we were blown away," says Kazuhiko Hayami, Sega Live Creation's Executive Vice President, "We knew we were witnessing the birth of a new medium, and we wanted to be involved straight away."
"We are only at the early stages of understanding what free-roam VR is capable of," adds Hayami-san, "It's one of the most exciting technologies coming to market today."
It's unclear at this time exactly what kind of game experience will be installed in Tokyo. Trailers for other installations that Zero Latency has made are below. One of the games is a survival game with weapons and zombies that attack the players.
SOURCE: Zero Latency