Zer01 Communications doesn't like data caps; prefers all-you-can-eat for $70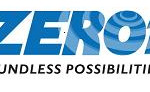 A new cellular carrier based out of Las Vegas has started up their new service featuring an unlimited calling and unlimited data plan. Zer01 Communications is giving customers the chance, starting in June, to utilize their data and cellular services as much as they want for $70 a month. $69.95 will buy you uncapped data and unlimited calling, meaning you can surf the internet all you want on an available WinMo device, or a bring-your-own unlocked GSM BlackBerry or Android phone. I'm assuming you'll be able to tether those devices and use the data with your laptop too.
Zer01 is contract free, pre-paid, and thus sells unsubsidized devices. You'll see a larger cost initially for the purchase of your phone (unless you bring your own) but you're paying considerably less for the service overall. In addition, you can cancel when you want, so the company has to work much harder to retain your business. We've been seeing more and more pre-pay options in this economic climate, and the slow increase in diversity of carriers is a good thing to see.
Zer01 is using VoIP technology over existing cellular networks, and won LaptopMag's Best of CTIA for their service, which is a pretty big deal. Not as big of a deal as SlashGear's Best of CTIA, but I guess you have to start with something. Look for Zer01 to end beta in May, and service starting in June.