Zelda: Breath of the Wild video series goes behind the scenes tomorrow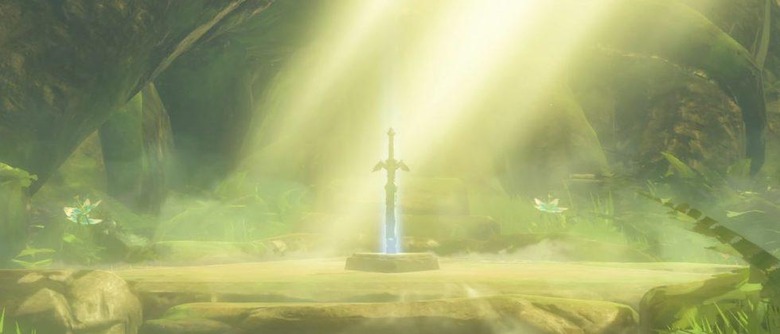 If you have a Nintendo Switch or Wii U, chances are high that The Legend of Zelda: Breath of the Wild has been eating away at most of your free time. Not only is it the first console Zelda game in more than five years, but it's also getting rave reviews from consumers and critics alike. Now Nintendo has announced that it'll give us a look at how it made such an epic game through a three-part making of video series.
Even better is the news that the series is premiering tomorrow. Nintendo tweeted today that it will go live tomorrow at 6 AM PT, though it failed to mention where. It'll most likely go live over on Nintendo's official YouTube page, though you may want to check Twitter if you can't find it there.
Nintendo has already given us an extensive look at the making of Breath of the Wild through an hour-and-a-half talk at GDC 2017. It was there that it showed off a 2D prototype of Breath of the Wild, which looked awfully similar to the first Legend of Zelda game ever made. If you've got some spare time on your hands, you should watch talk, which is posted below.
With that GDC talk in the books, it's unknown what Nintendo will cover in this new video series. There's probably plenty left to discuss, though, since Breath of the Wild is such a radical departure from recent Zelda games. Regardless, if you find yourself enamored by Breath of the Wild, it'll almost certainly be worth a watch.
We've reached out to Nintendo to see if it can clue us in as to where the videos will be posted and we'll update this article if we hear back. For now, though, head down to the comments section and let us know if you've been making your way through The Legend of Zelda: Breath of the Wild!
SOURCE: Nintendo