Zeiss And Fellowes Brand Unveil Trio Of Smartphone Lenses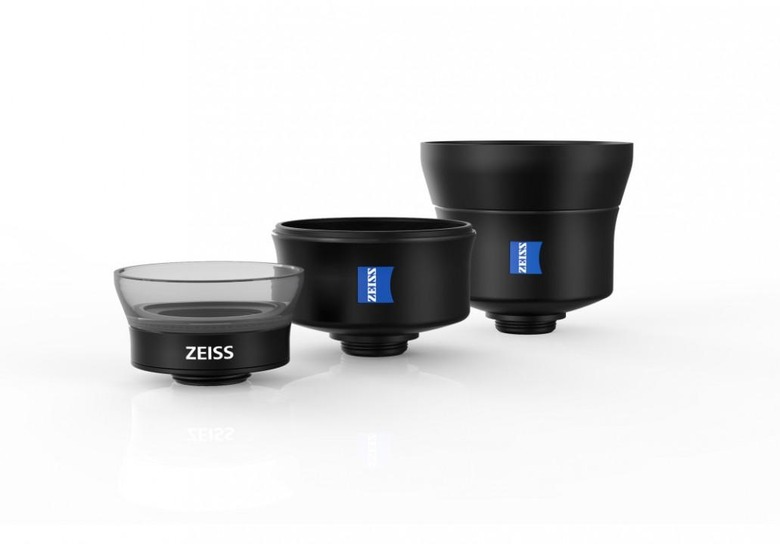 Zeiss and Fellowes Brand have announced a collaboration to produce lenses for smartphones, the first three of which were recently shown off at CES 2016. The two companies plan to launch telephoto, macro, and wide-angle lenses for the iPhone in the second quarter of this year, doing so with Zeiss optics in conjunction with the Fellowes ExoLens brand. The lenses are promised to "meet even the highest aesthetic standards."
The new ExoLens line of lenses will feature black anodized aluminum bodies with white labels and a smooth finish. All the lenses will likewise feature T anti-reflecting coatings to keep reflections to a minimum while improving light transmission.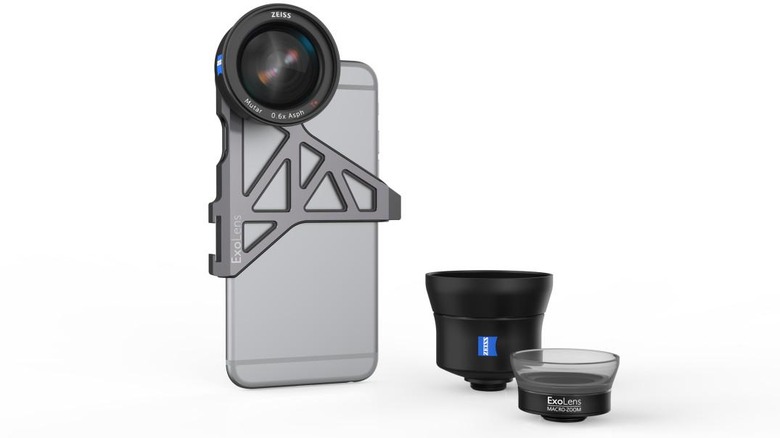 As well, the new ExoLens lineup features a machined aluminum bracket attached to the lenses; it includes a 1/4"-20 standard tripod mount and a cold shoe. While the lenses will first be launched for use with the iPhone 6 through iPhone 6s Plus, Zeiss says the companies plan to expand the support for other devices in the future.
The upcoming macro lens in particular is interesting due to the inclusion of a zoom feature, something described as being a unique function among this type of accessory lens. The telephoto and wide-angle lenses, meanwhile, offer complete edge-to-edge contrast. Pricing wasn't announced.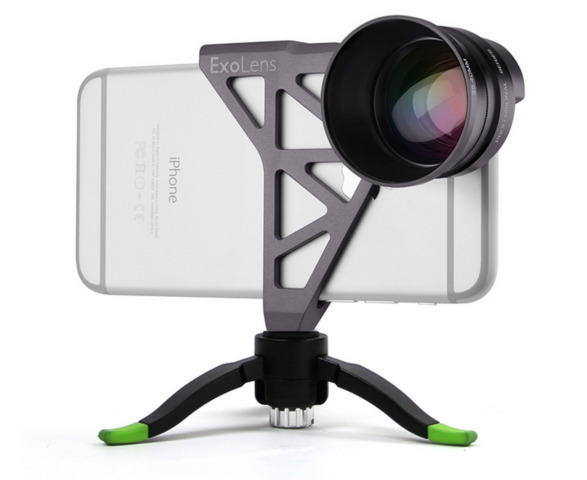 SOURCE: Zeiss