ZBoard is a Segway for skateboards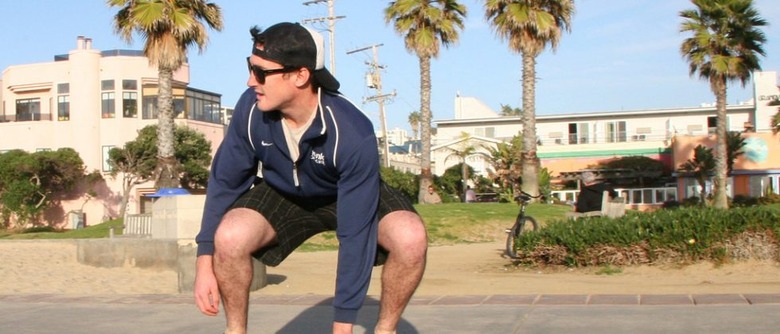 With a range of 5 to 10 miles, 17 miles per hour top speed, and a lovely minimalistic design, the ZBoard is the coolest little summer personal vehicle project on the block here at the front end of 2012. Having been jump-started with Kickstarter, the folks at ZBoard now have two models up for pre-order, both of them under the awesome claim of Weight-Sensing Electric Skateboard. How could a concrete surfer like yourself resist?
This board has regenerative brakes, works with sealed lead acid batteries (rechargeable, of course), and has a 24V, 400W motor. And that's all just with the classic model. There's also a slightly more expensive model ($749 compared to $499) called the ZBoard Pro which uses a Lithium Phosphate Ion battery which improves performance as well as reduces the overall weight of the board. The top speed of the Classic is 15 MPH while the Pro is 17 MPH, the Classic has a 5 mile range while the Pro has a 10 mile range, and both have the same length and width deck at 40 inches by 9.5 inches.
The prices you see above are for pre-orders only, with the final price once the first wave has shipped being $599 and $849. These boards have both front and rear foot pads so you can stay stable, the trucks underneath are heavy duty, as are the tires which are off-road-ready, and the whole rig has a handle for easy carrying. The bulk of the weight comes in the battery box, the motor being relatively tiny sitting in front of your back truck.
This setup look like something you'd ride all summer long? Have at it! Both models are up for pre-order right this second!