ZAGG partnership brings Fantastic 4 to Galaxy S6 and iPhone 6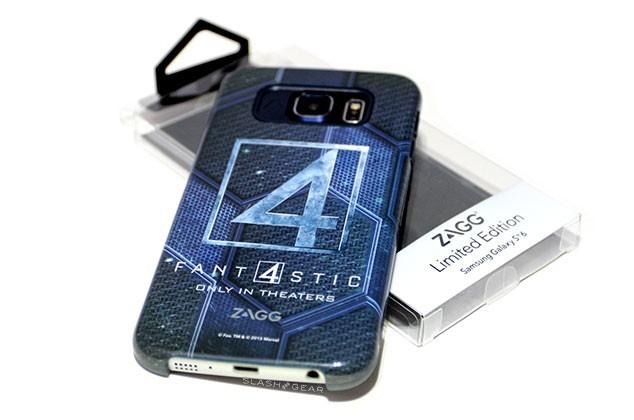 The ZAGG team have announced that they're teaming up with 20th Century Fox for a super delivery of super-protective cases for the next superhero movie. The film is the Fantastic Four, and the product is a rather unique piece of hardware. While the company's InvisibleShield products are the most obvious tie-in with the film – what with the Invisible Woman and all – they've also got a couple of new cases that'll only be out for a very short period of time -just before the release of the movie.
The ZAGG limited edition case you're seeing here fits around the back and the edges of the smartphone, leaving the camera array and all plugs and sensors free to do their work. While we wouldn't toss our phone across a room with this case on, it's certainly good enough for your basic fall from a pocket – and it's not coming off any time soon.
This case is being released alongside several Fantastic Four-themed date ranges with applicable specials on products.
During 7/13-7/15 the theme is the Thing – Rugged Book + HDX Bundles​ get a thirty percent discount. Between the dates 7/22-7/23 is the Human Torch – forty percent discount on a number of in-store items like ZAGG's Speaker Case and Tadpole. During 7/28-7/31 the theme is Mr. Fantastic, which in this case means the more you spend at ZAGG's online store, the more you save. Finally during 8/04-8/07 there's an Invisible Woman Sale that includes BOGO on all InvisibleShield purchases.
Have a peek at more cases for the Samsung Galaxy S6 in our big Galaxy S6 case showdown.
The Fantastic Four is set to be released in theaters nationwide on August 7, 2015.