Yubico's new USB-C authenticator is entirely too tiny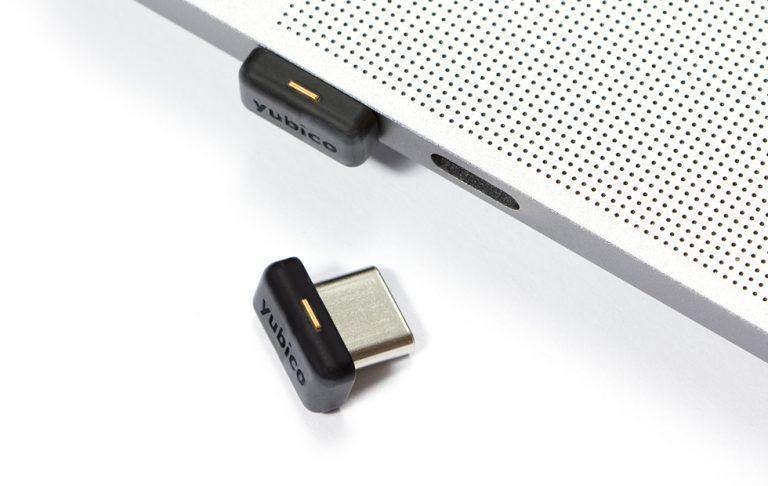 The Yubico YubiKey 4C Nano is the perfect way for you to lose access to your computer because of it's miniature size. The image of this device you see above and/or below should give you an accurate sense for scale – it's just about the size of most USB/Bluetooth dongles. The difference here is that this device is the key to your crypto and touch-to-sign, FIDO U2F, one-time password, smart card (PIV), and smart card (OpenPGP) authentication – important stuff.
Don't get me wrong – this is an awesome piece of technology. With a touch, this device allows users to access their enterprise and cloud-based applications of all sorts with a locally-based password system. This device works on Windows, Max, and Linux. It's also supported natively in the pre-beta release of Firefox Nightly, Opera, and Chrome.
SEE TOO (ICYMI): Google tapped Yubico for password USB rings of the future
It's also relatively inexpensive for its capabilities – $60 USD from Yubico online. What I'm worried about here is the user that moves from computer to computer on a regular basis. For them, the YubiKey 4C Nano is a great solution for two-factor authentication for secure one-touch login ONLY if they've got a good track record of keeping extremely teeny tiny objects in their pocket or in their backpack or purse – without fail.
With a fail – that is, losing this device without a backup – this could be quite disastrous. HOWEVER, the folks behind this device suggested that this device isn't mean to move from computer to computer. As they explain, "To enable the device to sit in the USB-C port as a semi-permanent installation, Yubico engineered a patent-pending connector design, creating the smallest USB-C authentication device on the market."
The folks at Yubico are at Microsoft Ignite 2017 at booth #2063 if you're interested in learning more in person. They're also to be found at Yubico dot com. We'll likely see these neato little devices in additional stores sooner than later.