Yubico Authenticator app for iOS updated with NFC support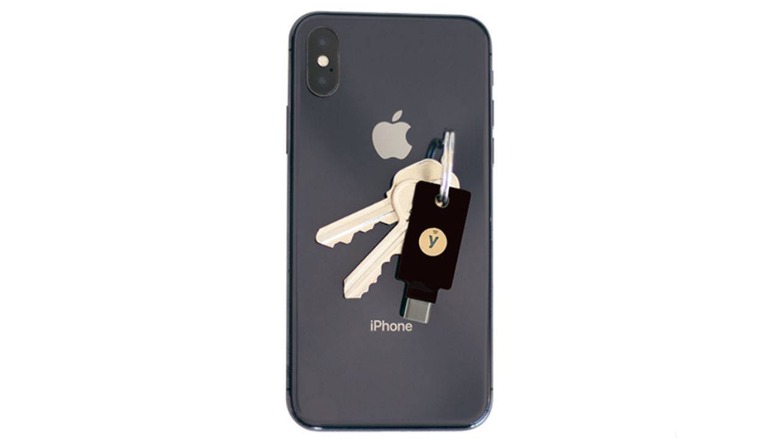 Yubico, the company behind the security keys used by many consumers and businesses, has updated its Authenticator app on iOS with support for NFC. The new support means users who have a YubiKey for mobile devices can simply touch the security key to the back of their iPhone rather than plugging the connector into the handset. The new capability adds convenience alongside security.READ: YubiKey 5Ci is the first security key with Lightning and USB-C
The Yubico Authenticator app is exactly what it sounds like — a mobile app that can be used with YubiKey devices to secure accounts that don't directly offer support for the security keys.
Assuming the app or account in question features two-factor authentication support for authenticator apps like Authy, it can be used with the Yubico Authenticator + security keys combo.
Yubico's authenticator app has historically only been available on desktop and Android devices, but that changed last month with the release of Yubico Authenticator for iOS. An update for the app has been released today that adds the NFC support, which authenticates using a tap on the iPhone. Yubico estimates that NFC makes the authentication process four times faster.
Yubico sells a variety of security keys under its YubiKey brand, including the tiny YubiKey 5 Nano and 5C Nano, the larger YubiKey 5C with a USB-C connector, the slim YubiKey 5 NFC with a USB-A connector and NFC, and for mobile users, the newly launched YubiKey 5Ci with both USB-C and Lightning connectors on the same security key.