YSL CIT-E backpack is Google Jacquard's next piece of smart fashion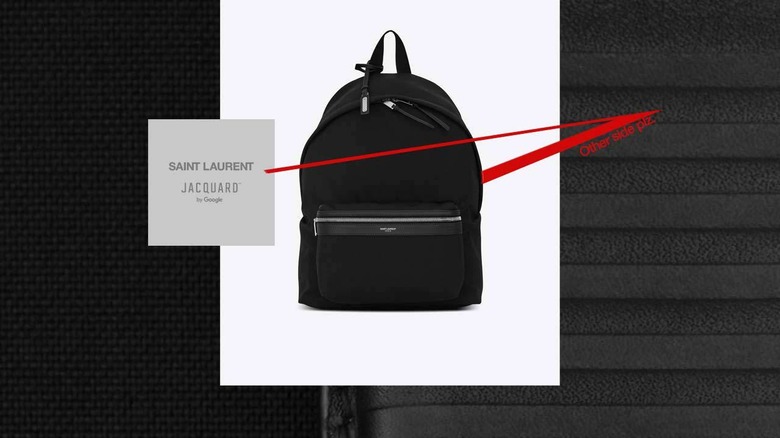 On October the 15th there'll be a new piece of Google Project Jacquard smart clothing on the streets. It's the CIT-E Backpack in Canvas with Jacquard by Google, and it's been released by Yves Saint Laurent, aka YSL, or just Saint Laurent, the high-end fashion brand. This smart backpack will have been purchased by its wearer for approximately 795 Euro (right around $876 USD).
To begin using the CIT-E backpack, the user must download the Jacquard App from the App Store (for iOS) or Google Play Store (for Android). A tag was inserted in the package with each backpack before purchase. That tag is needed to pair with the backpack – the phone will pair with the tag, and the tag will need to be inserted in the backpack once paired with the phone.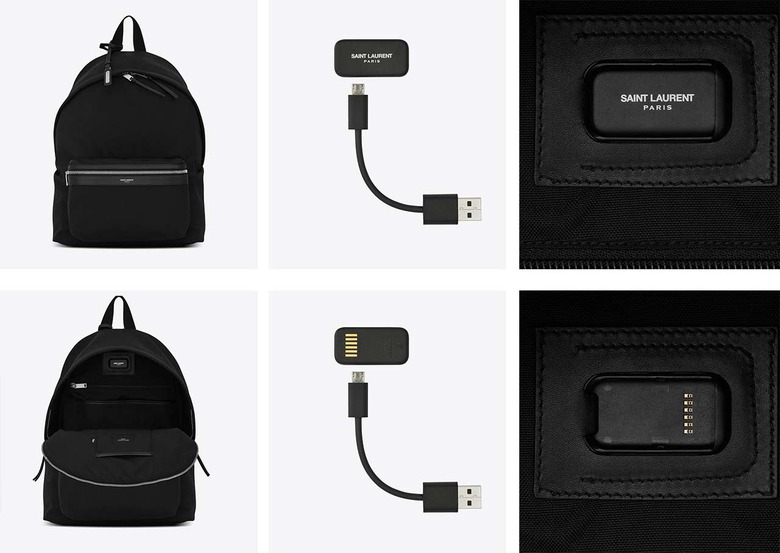 Above you'll see the tag, the USB cord (for charging the tag), the bag, and the tag connected to the bag.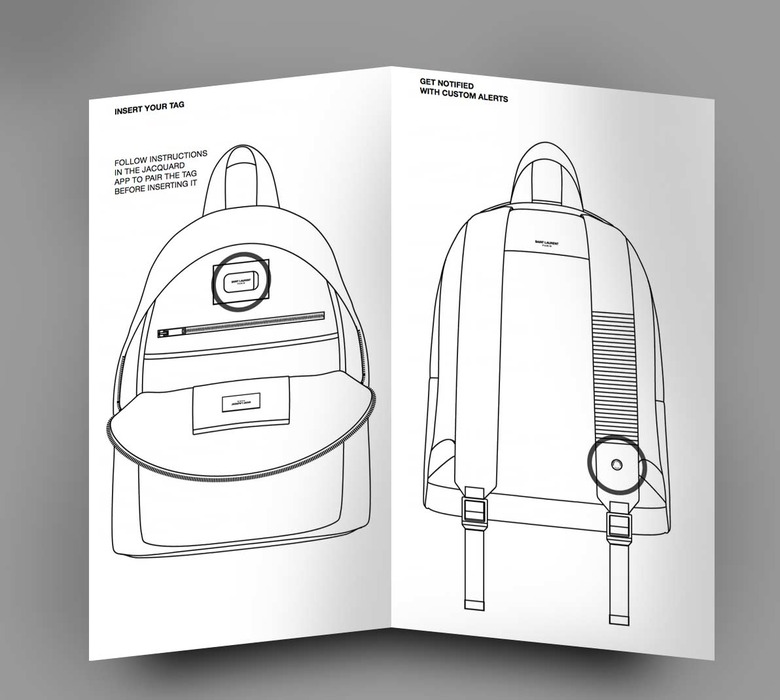 All the electronic functionality of the backpack exists within the left shoulder strap of the bag. The strap has touch-sensitive technology inside, and responds to four gestures. Each gesture commands the connected phone to respond – to play a new track of audio, to turn down said audio's volume, and more.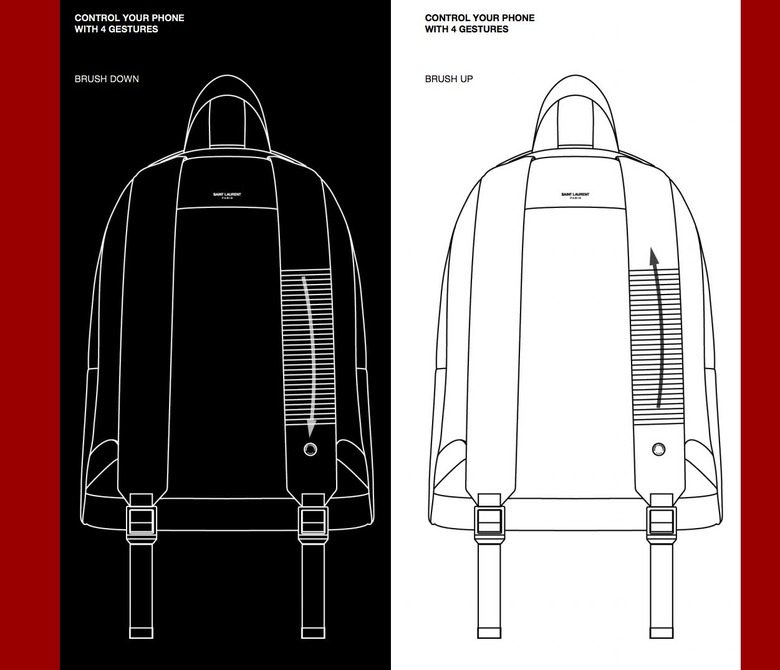 The user can brush down on the strap, or brush up on the strap. You'll see these gestures in illustrations above via the official user guide for the backpack. Below you'll see additional illustrations showing the "double tap" gesture and the "cover" gesture.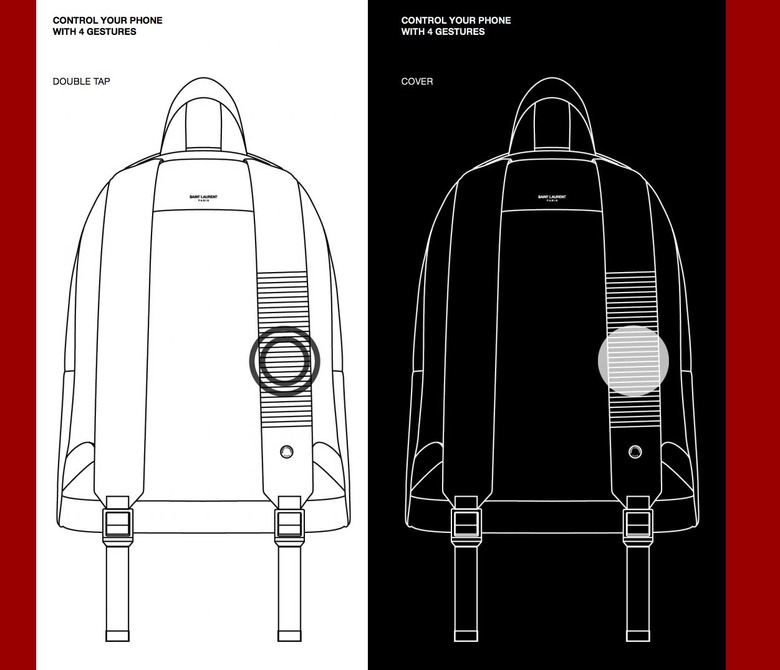 The Tag will remain housed within the bag until it (at some point) loses its battery charge (at which point it can be charged with its included microUSB cord). This tag is resistant to rain and splashing, but is "not fully waterproof." The user's guide document for the bag suggests that the tag should "avoid immersing" the tag in water.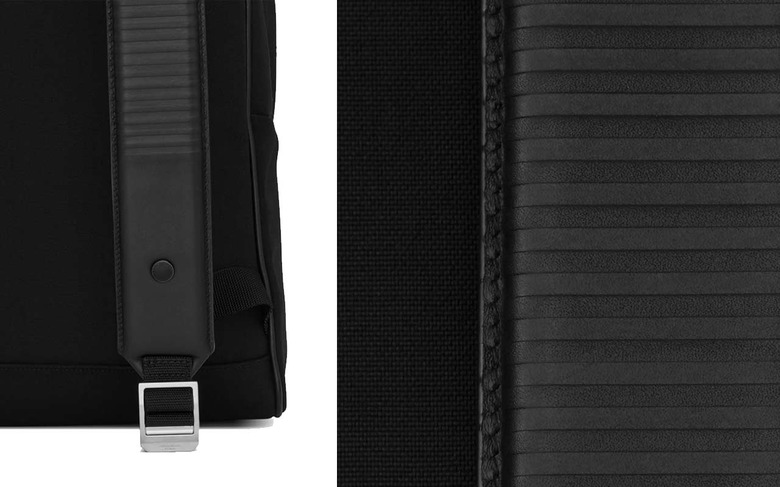 A circular element on the left strap also has the ability to deliver custom-linked notifications from the phone. This bag will be the first "Jacquard by Google" technology product offered outside of the United States.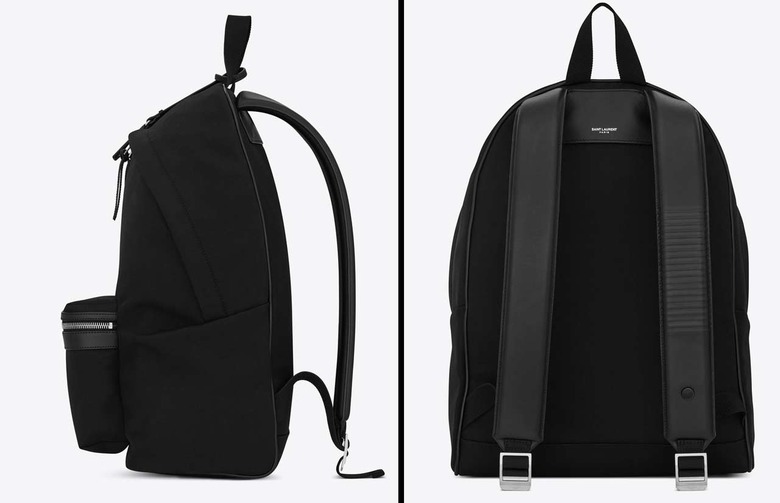 This backpack is 31cm wide, 41cm tall, and 22cm deep. It's created by YSL in collaboration with Jacquard by Google. It'll come in black, and its estimated shipping date was listed as "no later than" October 15, 2019. This backpack was made available for pre-order at the YSL store website and is (for now) exclusive to Saint Laurent Rive Droite.