YouTube VR puts you face to (virtual) face with comment trolls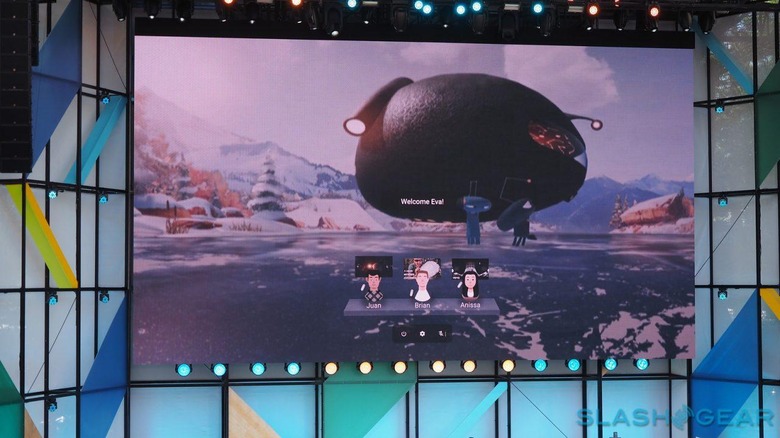 In Google's brave new world of virtual reality, every comment troll's favorite place to spam their misspelled wares, YouTube, is getting a VR version. Announced at Google I/O 2017 this morning, YouTube VR will do away with text comments in favor of projecting 360-degree video directly into your headset. It's part of the software giant's attempts to drive adoption of virtual reality and augmented reality, preferably through its Daydream platform.
The lure will be a more immersive way to enjoy surround content compared to panning around it on a smartphone display or mousing around your laptop screen. 360-degree YouTube videos – whether prerecorded or live – will see the headset-wearer put right at the center, able to look around the video just by moving their heads. However, the new feature also makes the experience communal.
With the YouTube VR update, you'll be able to join others in the same YouTube video. It'll be synchronized, so everyone sees the same content at the same point in time. Each participant will be represented with a 3D avatar, and the group can be shown in a bar running along the bottom of the screen.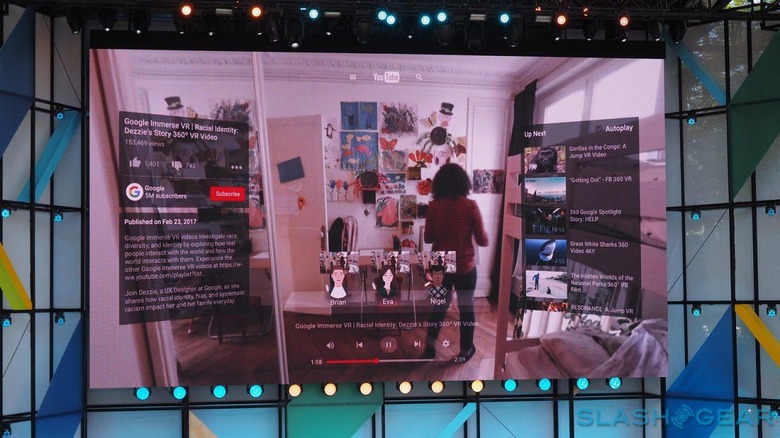 The biggest difference is how viewers interact. On YouTube traditionally, that comes down to text comments, with the site now notorious for the aggressive trolling that some of its users indulge in. For YouTube VR, there's no text – since that doesn't really work so well in virtual reality – and instead any feedback will be via voice.
Now, you shouldn't have to worry about random YouTube commenters showing up and screaming obscenities (or just shouting "first!") while you watch. Communal watching will require group agreement to watch something, it seems, and you'll be able to drop out of that group at any point if you'd rather not keep watching.
It's part of a whole host of new features that Google is developing for its smartphone-powered VR platform, Daydream. The new version, Daydream 2.0 Euphrates, was also revealed at I/O 2017 today. It includes the ability to stream a VR experience live using Google's Casting technology, as well as to record it as a video clip for later sharing online.
Both Daydream 2.0 Euphrates and the new YouTube VR will begin rolling out later in the year.