YouTube shooter "upset with policies" of video site say police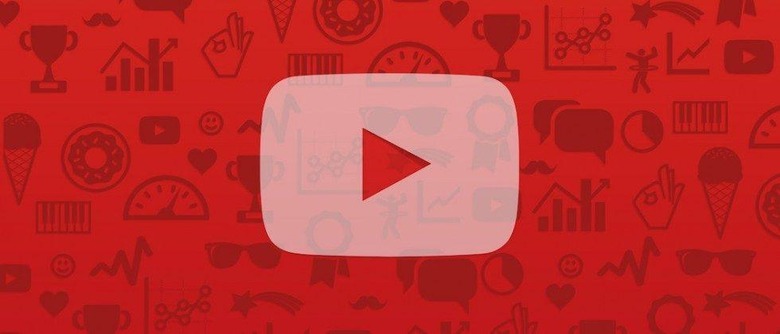 Police have named the YouTube shooting suspect who opened fire at the company's California headquarters yesterday, revealing that she was a frustrated user of the video sharing site. Nasim Aghdam, 39, was a resident of San Diego, and gained access to the YouTube campus through a parking garage, San Bruno police chief Ed Barberini said today.
When inside, Aghdam used a 9mm handgun, injuring three people in the process. Two of those so-far-unnamed people were treated and released in hospital. The third, Barberini says, is still in critical condition.
According to the police chief, Aghdam was "upset with policies and practices of YouTube," though investigators are still looking at other potential motives for the shooting. There was no sign that she was specifically targeting any of the victims, meanwhile, nor that she knew them beforehand. Prior to visiting the San Bruno offices, she had been to a shooting range that morning.
Police responded to multiple 911 calls early on Tuesday afternoon, after reports of an active shooter on the YouTube campus. Several YouTube employees confirmed on Twitter that they were evacuating the building, some saying they had heard gunshots beforehand. Live video had been shared from nearby office buildings across Snapchat and other services.
When police arrived, they confirmed yesterday, they found a number of wounded people. They also located the body of a dead woman inside, at the time presumed but not confirmed to be the shooter herself.
Aghdam's social accounts – including YouTube and Instagram – have since been pulled offline, but not before details about their content had been collected. In them, she complains of advertising and promotion policies by YouTube and other companies, alleging that they were selectively filtering her posts about veganism and other topics because they were against the interests of "big businesses." Videos were posted variously in English, Turkish, and Farsi.
Before the shooting, Aghdam's father had contacted police and reported his daughter missing. He also warned them that she might have been planning to visit YouTube. The Mountain View Police Department confirmed that it had located Aghdam, sleeping in her car, in the early hours of Tuesday morning.
"During our contact with her, she was asked a series of questions including, but not limited to, if she was a danger to herself or others," the police department says. "At no point during our roughly 20 minute interaction with her did she mention anything about YouTube, if she was upset with them, or that she had planned to harm herself or others. Throughout our entire interaction with her, she was calm and cooperative."
Aghdam's father later re-contacted police to warn them that "she made a series of vegan videos for her channel on YouTube and that the company had recently done something to her videos that had caused her to become upset." However, he did not suggest "potential acts of violence" could be the outcome.
Update: We've corrected a typo in the report; the weapon in question was a 9mm handgun.