YouTube offering Disney and Pixar movies for rent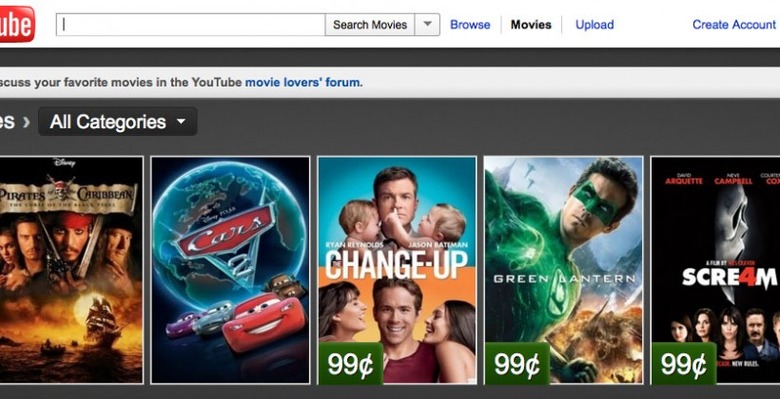 YouTube has been stepping up its content offerings to bolster its movie rental service that started about a year ago but has yet to put much pressure on services like Netflix. It added about 3,000 new movies for rent back in May and now it's also getting Disney and Pixar movie titles, 1,000 of which Netflix just lost access to when it failed to renew its deal with Starz.
Starting off, the deal brings only a few titles to YouTube, such as the "Pirates of the Caribbean" series, "Cars" and "Cars 2", but Google says that hundreds more are on the way. Animated classics such as Alice in Wonderland as well as the newly envisioned Winnie the Pooh are also available today. Extras and behind-the-scenes clips will also be featured.
The new Disney and Pixar titles add to YouTube's existing collection of over 6,000 titles, including the 3,000 movies from NBC Universal, Sony Pictures, and Warner Bros. The movies can be rented and watched online via your computer or through the YouTube app on Google TV. Rental prices range from $1 to $4 and must be watched within 24 to 48 hours. You can find more details on YouTube's movie rental service here.
[via BusinessInsider]