Google Teams Up With Sony Pictures, NBC Universal, And Warner Bros For YouTube Movies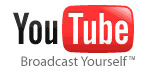 Earlier a post on the YouTube blog by chief exec Salar Kamangar tipped that a major announcement would be revealed in a following post today involving the addition of new movie titles for rent on YouTube. And now it looks like all the details are coming in and its confirmed that Google has partnered up with Sony Pictures, NBC Universal, and Warner Brothers to bring 3,000 new full-length feature films taking their total rental catalog up to over 6000 titles.
The new movies will begin rolling out today with titles being added throughout the week. They will include several of the most recent releases including Inception, The King's Speech, Little Fockers, The Green Hornet, and Despicable Me as well as cult classics such as Caddyshack, Goodfellas, Scarface, and Taxi Driver. Rental pricing will be based on industry standard of $4 except for new releases which will cost an additional dollar. The movies can be watched from your YouTube account on any computer and can be found at youtube.com/movies.
This development could help bolster the revamp of Google TV by bringing more quality content and make YouTube a better contender in the online movie streaming market.
Google offered the following YouTube Movies FAQ:
Q. What are some of the new studios you're partnering with?

A. NBC Universal, Sony Pictures and Warner Brothers.

Q. How many films have you added and how many total movies are now available on YouTube?

A. We have added a total of approximately 3,000 new titles including catalog and new releases from Sony Pictures, Warner Bros, NBCUniversal, Lionsgate Films and many great independent studios. This brings the total number of movie titles available to rent on YouTube to over 6,000.

Q. Where and when will the additional movie titles begin appearing on YouTube?

A. Movies for rent will be available at www.youtube.com/movies and new titles will begin appearing to users today and be added throughout the week.

Q. Where are the new movies located and when will they be available on the site?

A. The new movies are located at www.youtube.com/movies and will start appearing at that destination throughout the day.

Q. How many total studios are now represented at YouTube.com/movies and what are they?

A. Studio partners include Universal Pictures, Sony Pictures, Warner Brothers, Lionsgate Films, Starz, The Weinstein Company, and Magnolia Pictures, among others.

Q. How much will the movies for rent cost?

A. Movies are set at industry standard pricing (i.e. most new releases start at $3.99 and library start at $2.99).

Q. How long will a consumer have a movie once he or she has purchased it?

A. For most movies, viewers will have 30 days to begin watching their rental. Once they start watching the movie they will typically have 24 hours to finish.

Q. What transaction service are you using?

A. The service accepts all major credit cards.

Q. Will movies for rent be available at the same time as DVD releases?

A. It's always up to the content owner, however, many movies will be available at the same time as DVD releases.

Q. Is this a subscription service?

A. No, this is a transaction offering.

Q. Are the movies downloaded, or streamed?

A. Streamed.

Q. Is this global?

A. No. This service is available to US YouTube users only.

Q. Do you need a YouTube account to purchase a movie for rent?

A. Yes.

Q. Will YouTube movies for rent be available on Google TV?

A. Yes, these will be available via the browser (www.youtube.com) on Google TV.

Q. Can rented movies be shared or embedded into other sites including blogs, Facebook and Twitter?

A. Users can embed movies on other sites. If a user who has not rented the movie views the embedded video, the embedded player will show the movie's trailer along with an overlay that users can click on to rent the full movie.

Q. Is the content in HD?

A. YouTube supports video in up to 4k resolution, however, it is up to our partners to specify what video quality they provide. Most movies for rent will be available in standard definition.

Q. What is unique about the YouTube Movie experience?

A. Movies on YouTube are about providing a complete movie experience. With YouTube Movie Extras movie fans can get more into their favorite films through cast interviews, clips, alternate movie endings and other highly produced content from talented YouTube partners. YouTube reaches one of the largest and most engaged online audiences in the world, with hundreds of millions of views a day in the US alone.
[via TechCrunch]