YouTube Music: Reviewing the basics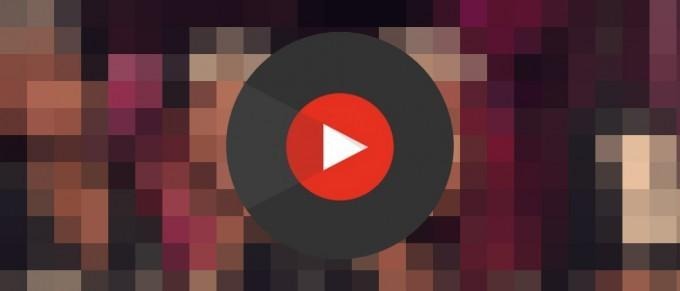 Today we're having a look at the basic features of YouTube Music. After a few days of using the service, we'll return with judgement – for now, it's all about discussing what you're able to do. Is YouTube Music worth the price you pay for YouTube Red? Sort of – incidentally you don't need to pay for YouTube Red to get many of the most awesome parts of YouTube Music. We're anticipating that point will be a bit confusing for users (at first). Google's prompts should do the trick once they're inside the app.
When you first open the app, you'll find "Stations created for you" – just so long as you've signed in with a Google account with which you've used YouTube before. The main station will be "My station" – containing what the app refers to as "Endless personalized music." SEE: YouTube Music is here: download now for Android and iPhone You'll also see a list of Recently Played videos (so long as they're music-related) – and again, this will be better the more you've played music on YouTube in the past and through the future.
Immediately below your recently played, you'll find Recommended music. These videos are not strictly "music videos" in the traditional sense – some are people singing for the camera, others are images of an album with music playing.
Basically anything you could consider music is here – and somehow we're finding it devoid of junk. There's a lot of "junk" on YouTube, to be sure, but there seems to be at least some sort of entry process here for videos to make their way into YouTube Music.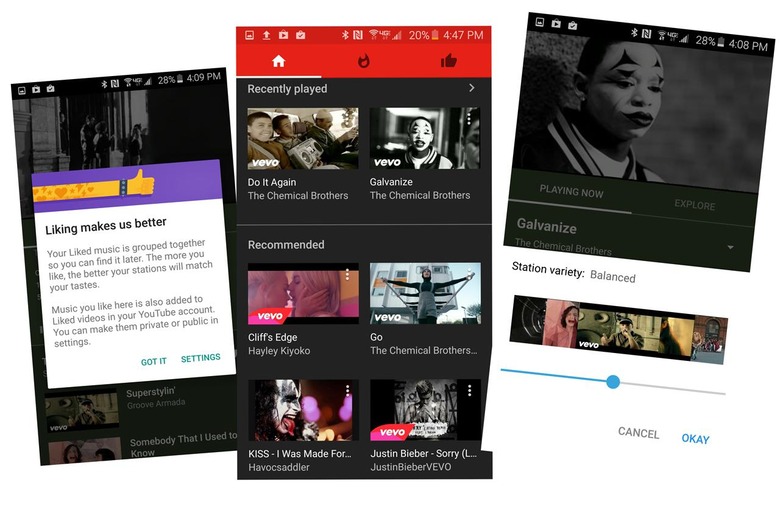 Much like we saw with YouTube Music Key (the beta sort of experience, a precursor to YouTube Music), this system has a "YouTube Music today" category. That's the hottest videos of the day. The final column contains videos and stations that you've previously tapped the thumbs-up on. Stations and songs you've "liked."
Because we've got a YouTube Red subscription, we're able to make an "offline mixtape." If you opt-in for this feature, you'll have the ability to change settings such as "save over Wi-fi only" and storage capacity – we've got it set for 20 songs, approximately 80 minutes, 80MB total. You can also switch between Audio Only or Audio and Video.
Included in Offline Mixtape is the following: "Music selection is based on your use history or, if we don't have enough information, what's popular on YouTube."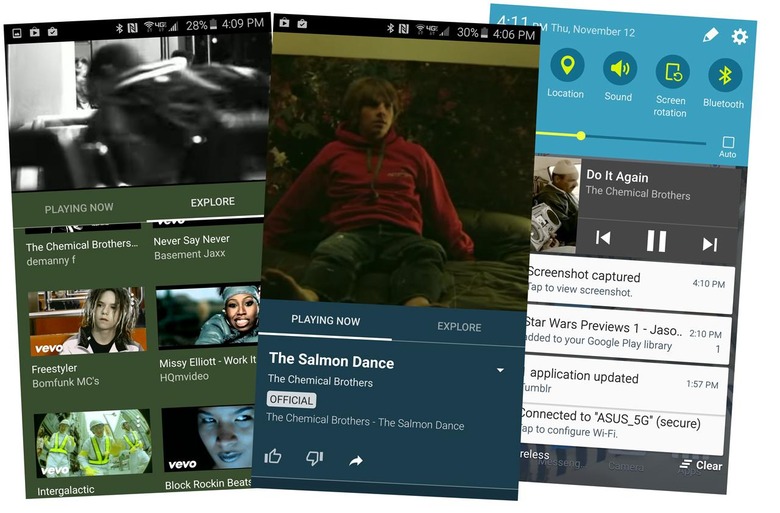 Imagine my shock in finding Hotline Bling right next to Tiny Tim and Technoviking. Also included on my automatically-compiled list Coldplay, Ariana Grande, Justin Bieber, and Monica – all artists I'd never purposefully listen to. For the most part, this mixtape appears to have been made from popular music – we'll have to see if it changes much after we've used this app for a while.
Also available to us because we're YouTube Red subscribers is the switch you see in the upper right-hand corner. There you'll be able to switch the entire service back and forth between "Video and Music" and "Music Only" – potentially saving you a whole lot of data. This'll be especially helpful when we're using the YouTube Music app in the car, on the road.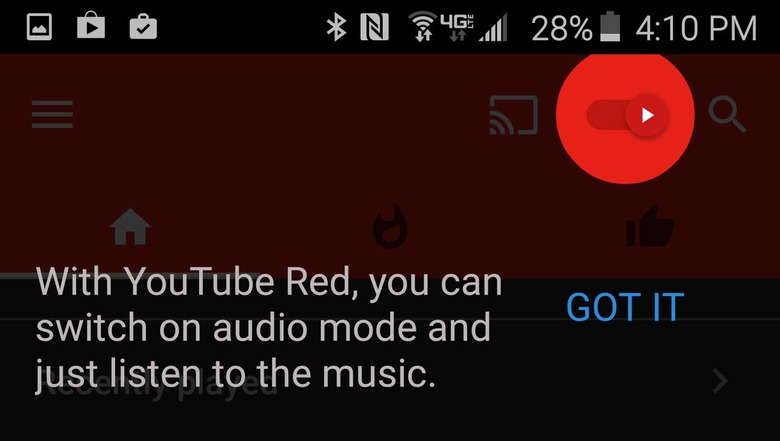 Exploring within a track or a playlist can lead to some rather interesting choices by YouTube – but for the most part this exploration method seems to be more intuitive and smart than the mixtape element – but again, we'll see in time.
On day 1, this YouTube Music service seems like a big win for Google. Massive amounts of music, videos, and an extremely intuitive system with which to explore the lot. What more could you want? Higher-quality audio? That just might be the kicker. Stick around the YouTube Music tag portal here on SlashGear for more as we use the app throughout the next few weeks.