YouTube kicked from iOS 6, Apple comments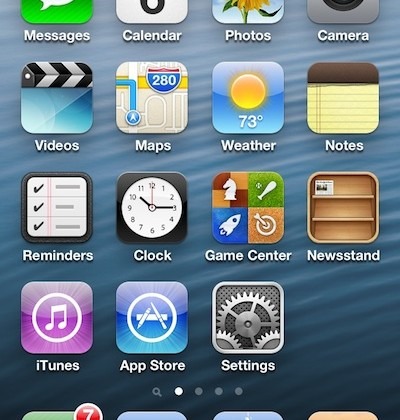 This week it appears that Apple is taking the war to Google in more places than just the courtroom as the dedicated YouTube app long-present in the basic build of iOS for iPhone and iPad has been nixed in the beta for iOS 6. This move by Apple has the potential to deal a massive blow to Google as the owner of the world's most popular online video service, while no sign has been shown yet of what Apple intends to replace the omnipotent mobile staple with. Apple has included YouTube as an app on every version of the iPhone since its launch in 2007 – until now.
Apple has taken the time to comment on the situation with a statement sent to the press that includes confirmation that they will not be including YouTube in future builds of iOS for the time being. Apple's cutting of this application is due to their license with Google being expired and they're recommending that users visit YouTube in their own Safari web browser for the time being.
"Our license to include the YouTube app in iOS has ended, customers can use YouTube in the Safari browser and Google is working on a new YouTube app to be on the App Store." – Apple
This comment appears via Apple on The Verge where they hypothesize that Apple had planned on cutting the app at this time to schedule it right alongside their own Apple Maps release. This Apple Maps app has been shown by Apple to be a next-generation mapping app that will replace their own reliance currently on Google Maps. Meanwhile MacRumors notes that the embedded viewer will still be working on current iOS devices until further notice.
Google is reportedly working on both a Google Maps app and a YouTube app that will fully replace what they've currently still got on the iPhone, iPad, and iPod touch. Stay tuned as SlashGear continues to investigate and find how Google will deal with this one-two punch from Apple from their hero mobile device collection.