YouTube Gaming to launch tomorrow on Web and mobile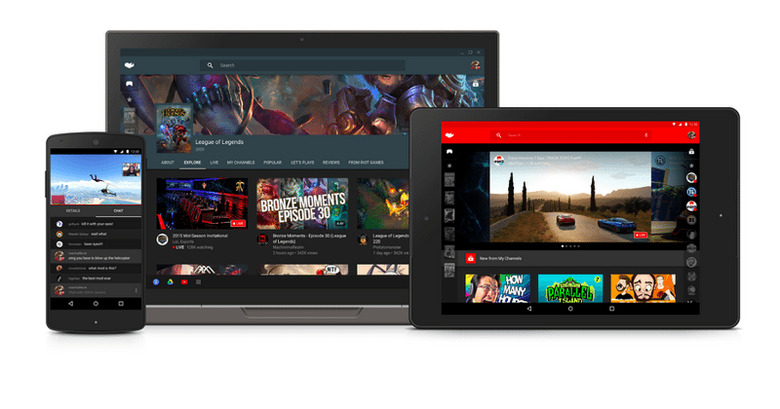 Google is about to put Twitch, and Amazon, on notice tomorrow when it finally launches YouTube Gaming in full. Revealed back in June, this corner of YouTube is Google's attempt to wrest the crown away from Twitch, which it was rumored to have tried to acquire. Twitch is now owned by Amazon, who rivals Google in many aspects. Leveraging the immense popularity and wider reach of the brand, YouTube Gaming could very well give rival services a run for their money, becoming the Internet's new favorite hangout for video game videos.
Twitch definitely has a lead when it comes to video game coverage, especially when it comes to streaming live gameplays. Lately, however, it has declined in stature, partly thanks to YouTube and partly because of changes to its policies. For example, Twitch has started to limit the amount of past broadcasts to be archived for each account.
On the other hand, YouTube's gaming content has started to thrive. "Let's Play" videos have become quite popular and, since it has less restrictions on the type of content allowed on the service, has also become the home of gaming vloggers, commentaries, and every other thing you can think of related to gaming. That gives YouTube Gaming an edge over Twitch. Plus, ads will always be an incentive for content creators and, of course, advertisers.
YouTube Gaming's success, however, will hinge on Google being able to actually attract more creators and add more content to its portfolio. That means designing ways and tools to make it easier to record live content and upload them to YouTube Gaming. That is definitely in the works, though no definite word has been given, so stay tuned for the formal announcement.
Google claims that it will have more than 25,000 gaming pages ready by the time YouTube Gaming launches. Like most of Google's services, what you will see in this gaming hub will be customized to your preferences, habits, and past views. To hit as many users and viewers as possible, Google will also be immediately launching mobile apps for YouTube Gaming, available from both Google Play Store and iTunes App Store once the service launches.
VIA: VentureBeat