YouTube Dark Mode: How to activate the most evil setting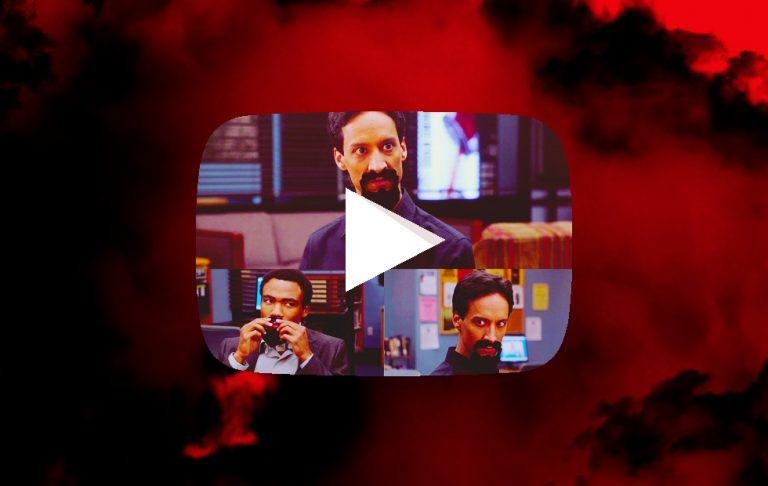 Behold, dark mode is here for all the devices! Don you now your evil goatees, for we are truly in the darkest timeline. YouTube brought its dark mode to the desktop website in the year 2017, making way for the spread of the blackness. Now, all users (read: iOS users, because why would Android be first, it's not as if Google made Android) can drop themselves into the shadows!
Run now, you pathetic candle-holding light-bringers, for the new age is upon us! The parts of YouTube that were light are now dark, and the parts that were dark are now light! The LIVE video button and the search icon are now white where they were gray before. The black YouTube logo is now standing alone in the dark pit that is the rest of the app!
To attain this most smoked-out theme for one's own YouTube enjoyment, an update to the base file will be needed! Users will be FORCED to head in to their respective app stores to attain this most diabolical of new versions. This newest version should be out on iOS on the 13th of March, and "soon" thereafter for Android.
That's right, Android users, this update is so extremely brutal that it's only out for iOS first. Google favors the iPhone because the most metal way to celebrate an app update release is to give Android NOTHING. At least for a few minutes, hours, or days.
Once the app's update is released, users will need only to tap their account icon, tap settings, and tap DARK THEME. Don't get suffocated by the hellfire of blackness that awaits! Android users – don't hold your breath! But if you want to try to get the update sooner than everyone else, you might want to head over to the Android Police-hosted APK Mirror. The dark feature isn't in the newest update as this article is set to be published, but it might be there by the time you've read this far! NOTE: SlashGear is not responsible for any action you take before, during, or after reading.