YouTube comments team up with Google+ for greater one-ness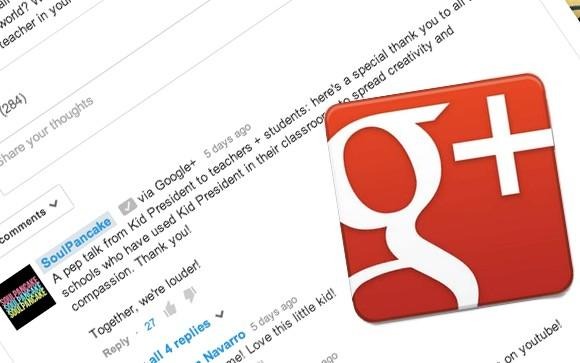 If you'd hoped to stay out of the Google+ party whilst remaining a commenting member of YouTube this season, you may be out of luck. The folks at YouTube have made clear this week that they're not about to let their commenting system go stagnant – as a result, they'll be integrating Google+ commenting and log-ins to make certain the nature of YouTube videos is more in tune with the comments they receive. The newest videos aren't always the most relevant – that's what they say, and that's what this update is going to be all about.
Specifically the sentence is this: "When it comes to the conversations happening on YouTube, recent does not necessarily mean relevant." In effect, comments will become conversations in the near future on YouTube. Instead of seeing one comment then needing to click a link to see the comments that lead up to it, this system will have tiers.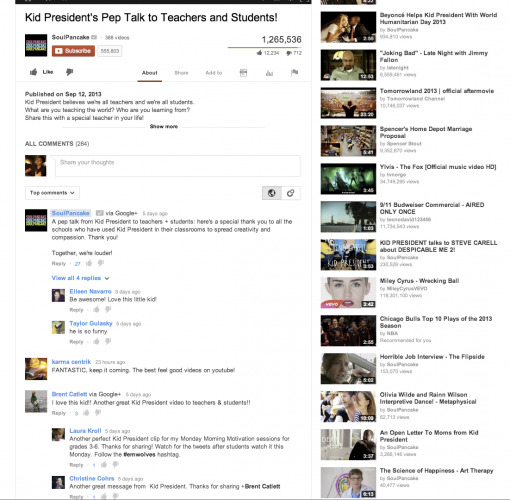 This system starts this week – it's YouTube comments powered by Google+, and it'll be coming to YouTube users channel discussion tabs first. YouTube has been so kind as to provide a sample from none other than SoulPancake, the ecosystem of everyday oddity created and run by Rainn Wilson (aka Dwight from The Office). This system will be working with comments moving to the top of the pack, just like a message board, and much greater moderation tools than ever before.
And perhaps most importantly, this system will move forward with the connection between YouTube and Google+ accounts. Google has made clear the way you'll need to connect the two accounts and has created a simple one-touch process to make it easy on you. Now comes the age of YouTube comments flowing over into the Google+ community – are you ready for that?