YouTube "active shooter situation" brings police to HQ [Updated]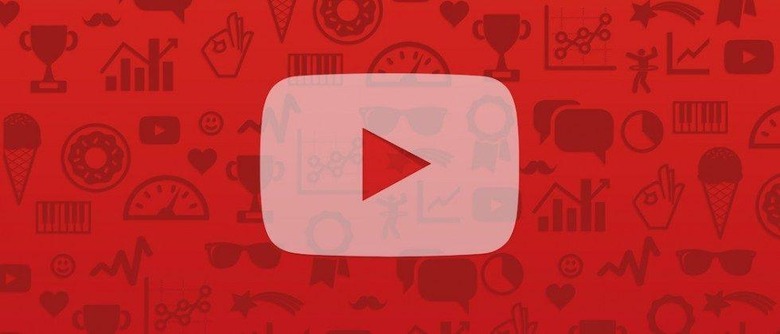 Police have been responding to an active shooter at the YouTube headquarters in San Bruno, California, it's been confirmed this afternoon. News of the incident began on social media, with YouTube employees posting on Twitter and elsewhere that they had heard gunshots, and were being evacuated from the building.
Footage shared on Snapchat from a nearby building showed members of YouTube staff leaving the office. Others, meanwhile, reported being barricaded in rooms within the building as they waited for more information. Product manager Vadim Lavrusik was among the first to tweet out news of the incident.
Active shooter at YouTube HQ. Heard shots and saw people running while at my desk. Now barricaded inside a room with coworkers.

— Vadim Lavrusik (@Lavrusik) April 3, 2018
Later, Lavrusik tweeted that he had been evacuated safely, and was outside the building. Youtube product manager Todd Sherman, meanwhile, tweeted that the first he and his colleagues knew of the active shooter was hearing "people running because it was rumbling the floor." He says he exited the building as police cruisers arrived, and later tweeted to say that he was safe.
According to a tweet posted by the San Bruno Police at 1:28pm PT, authorities were "responding to an active shooter." Civilians were advised to stay away from the area. It's unclear whether there were any injuries at this point in time.
We are responding to an active shooter. Please stay away from Cherry Ave & Bay Hill Drive.

— San Bruno Police (@SanBrunoPolice) April 3, 2018
Google has confirmed that it is "coordinating with authorities" about the situation, and will release more details when possible. Approximately 1,700 people work in the building, though it's unclear at this stage how many were on-site at the time of the shooting.
Re: YouTube situation, we are coordinating with authorities and will provide official information here from Google and YouTube as it becomes available.

— Google Communications (@Google_Comms) April 3, 2018
Late in March, YouTube announced it would be increasing its push against videos that feature firearms, including banning any DIY gun-related content that explained how to create ammunition, suppressors, or silencers, in addition to firearms. It also prohibits videos used to sell guns or some accessories for the weapons. Videos with links to sites selling weapons are also now banned.
The decision was met with uproar from YouTubers who specialize in weapon-related content. YouTube had wasted no time in removing content that contravened the new policies. However, target shooting videos were still permitted, among others.
Update: Speaking to press this afternoon, San Bruno Police Chief Ed Barberini said that there had been "a few hundred" people evacuated from the building. Three people were transported to hospital, with gunshot-related injuries. A fourth person, a female, was found deceased inside the building, with what appeared to be "a self-inflicted wound," the Police Chief said.
"San Bruno police arrived on scene at 12:48 and immediately began the search for a possible shooter or subject," Police Chief Barberini explained in the press conference. "Upon arrival, officers encountered numerous employees fleeing from the building – it was very chaotic, as you can imagine. We did encounter one victim with apparent gunshot room toward the front of the business as we arrived. Several minutes later, while conducting a search of the premises, officers located a second individual with a gunshot wound that appears, may have been self-inflicted. We are still working on confirming that. Two additional victims were located several minutes later at an adjacent business."
Update: Contrary to initial reports, three people not four were reportedly injured in the shooting. Four, however, were taken to hospital from the scene.