Your AirPods now pause Spotify on macOS; new Touch Bar support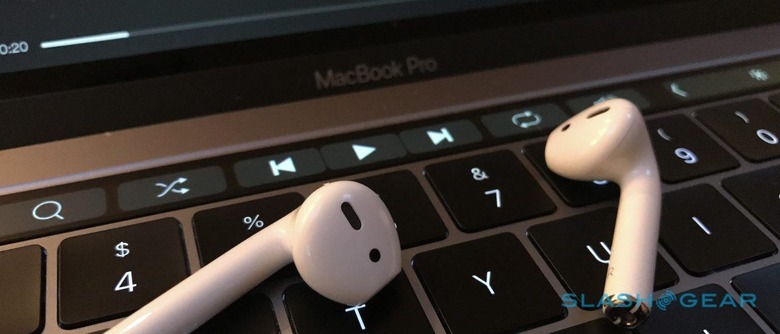 Apple's sensor-packed AirPods have gained another talent, pausing Spotify on macOS, which is welcome news for those not devoted to Apple Music. The Spotify update embraces the auto-pause technology that, when you remove an AirPod from your ear, automatically stops the music you're listening to. When you put the AirPod back in – for instance, if you've finished whatever conversation you were having – it'll resume playback.
It's a simple feature, but a welcome one. That's doubly the case for the AirPods, which overwhelmingly rely on Siri for controlling playback. Right now that means you can ask Spotify to play or pause, or skip a track, by voice, but nothing more complex.
Meanwhile, the newest Spotify for macOS version also adds support for another new Apple product. If you're using a MacBook Pro with Touch Bar, the touchscreen strip can now be used to control music playback. That includes the basics, like play and pause, but also scrubbing through the current track.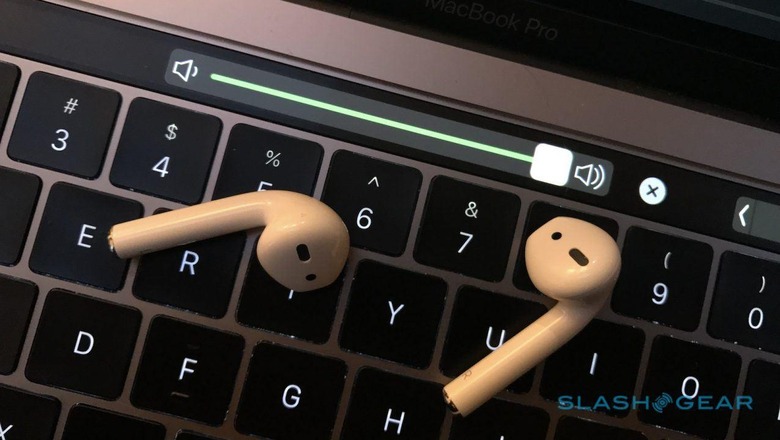 Shortcuts for shuffle and search are also included. If Spotify is playing in the background, the basic controls are now included in the Touch Bar's "Now Playing" section; when tapped, that opens up music controls. Finally, it's possible to control the volume of Spotify individually from the Touch Bar.
Apple threw open its Touch Bar APIs when it released the latest MacBook Pro earlier in the year, encouraging third-party developers to get onboard with the control bar. As for AirPods support, Spotify adding support there is also in Apple's best interest, since the company can't count on everybody using Apple Music.
All the same, there's a limit to how much, exactly, Spotify can rely on Apple's support. With the focus on Siri control, Apple Music has a noticeable advantage over third-party music services. Users of Apple's own music platform can request certain artists, tracks, or albums by name; however they can also give more complex instructions, like asking for top songs from certain years, or for tracks from particular genres.
NOW READ: Apple AirPods Review
That's something which, as it stands, Spotify can't do. Nonetheless, given AirPods are designed to be used across multiple Apple devices – when you first pair them with an iPhone, they automatically link with any other Apple iOS or macOS device logged in with the same Apple ID – this is a welcome addition to Spotify's desktop app. Spotify for macOS may prompt you to restart the app to install the latest version, or you can force the matter by downloading it manually from the company's site.