You might not have to pay for Mountain Lion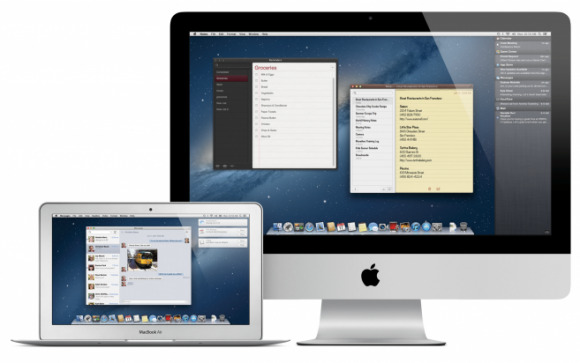 Mountain Lion is up for grabs in the Mac App Store, and already receiving glowing reviews – ours included - but hold on one moment before you hit the "Buy" button: you might be able to get it free. Apple's new OS X version is a $19.99 upgrade, though you can use that single purchase on all the Macs you have registered to the same Apple ID, but if you've bought a new Mac recently you could save yourself twenty bucks. Read on for the details.
Apple runs a little-known scheme for those considering picking up a new Mac when a fresh OS X version is on the horizon, called Up-to-Date. So that customers aren't tempted to wait until the new OS arrives preloaded, Apple promises a grace period within which any Mac bought is eligible to get the upgrade free.
In the OS X Mountain Lion Up-to-Date program, anyone who bought a Mac from Apple or an Apple Authorized Reseller on or after June 11, 2012 can claim the new version free. Similarly, if you buy a Mac from now onwards, still running a previous version of OS X, you'll have thirty days from point of purchase to apply for a free upgrade.
To apply, you'll need an electronic copy of your sales receipt (if you bought your Mac through a brick & mortar Apple Store, or through an authorized reseller) and the serial number (used to identify online order eligibility). Systems bought through Apple's Certified Refurbished store are also eligible. Apple will email you a redemption code to use in the Mac App Store.
If you think you're eligible for the Up-to-Date scheme, head over to Apple's registration site to punch in your details. Otherwise, you can find Mountain Lion in the Mac App Store [iTunes link] for $19.99.