You can't have this awesome VW Golf GTI TCR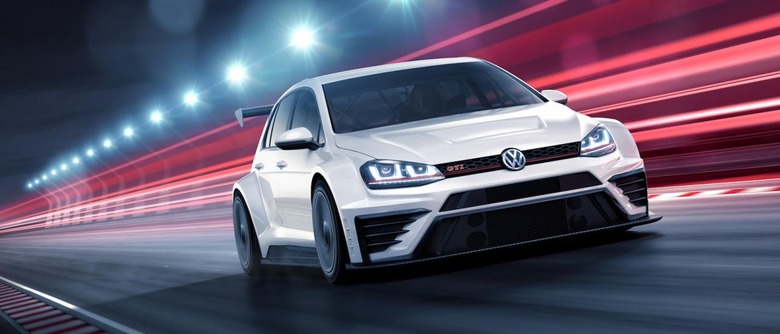 Bulging fenders, a rear wing that could double as a picnic bench, and even more power squeezed out of its turbocharged engine: the new 2016 VW Golf GTI TCR is an unarguable beast. Designed by Volkswagen expressly for its motorsport customers, the aggressively-styled car has the punch to live up to its promising looks, developing 330 horsepower.
That's courtesy of a 2.0-liter straight-four complete with a turbocharger and intercooling, which musters 302 lb-ft. of torque. It's paired with a six-speed sequential transmission with steering wheel paddles.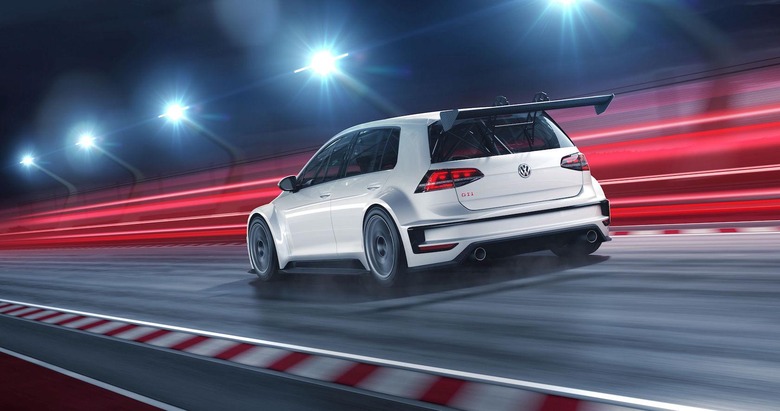 In fact, it's the same engine as used in VW's well-esteemed Golf R, though tuned differently for pro-racing needs. Power is pushed to the front wheels with a multi-plate differential; the GTI TCR gets 18-inch wheels all round with racing rims.
At the front, there are McPherson struts with adjustable height, track, and camber, along with a three-stage anti-roll bar. There are also six-piston brakes and 362 mm discs.
Over at the rear, meanwhile, the multilink axel also supports the same adjustments, while the wheels get two-piston brakes and 310 mm discs. Michelin provides its 27/65x18 rubber all round.
As for the aesthetic changes, the chassis is more than 15-inches wider than a production Golf, and gets a big front splitter and carbon rear wing to manage airflow and downforce. Inside, there's a racing seat with full heat protection and a racing safety cage, while the fuel tank is FIA-approved.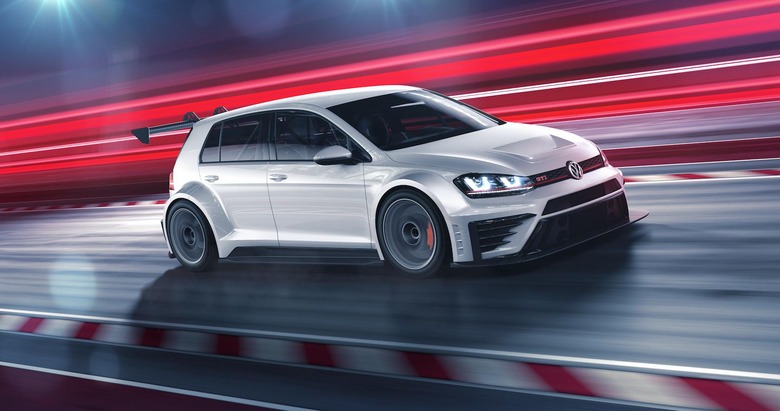 VW says the car should be good for 0-62 mph in around 5.2 seconds, along with a top speed of 143 mph.
NOW READ: 2016 VW Golf R Review
I know what you're thinking now: something along the lines of "I want some of that sweet, sweet racing Golf action, please." Unfortunately, you're too late: according to Volkswagen, only twenty of the GTI TCR cars are being made, and every single one has been snapped up already.
Instead you'll have to look either to the Golf R or, for a similar aero treatment to the racing model, the Golf GTI Clubsport. Sadly the chances of that car making it to the US are slim, so living vicariously by watching the GTI TCR on the track come the start of the international TCR championship in Abrera/Barcelona is probably as close as you'll get.