You can watch The Interview online now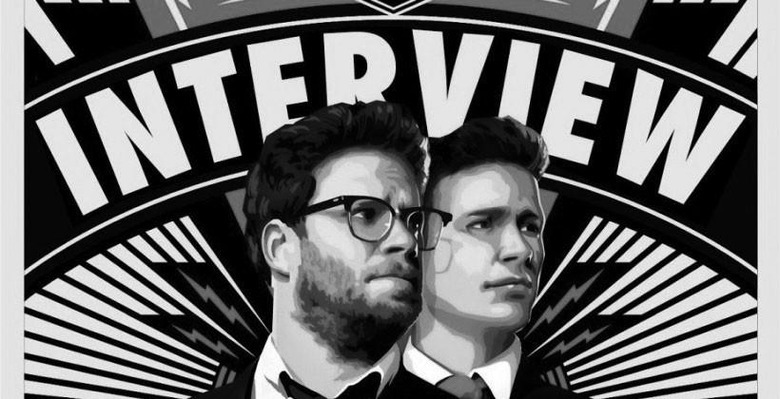 Controversial Sony Pictures movie The Interview has been released today across multiple streaming services, including Google Play, YouTube Movies, Xbox Video, and a dedicated site, its been announced. The film, starring Seth Rogen and James Franco, will be offered for rental or outright purchase. "It was essential for our studio to release this movie," Sony Pictures said today in a statement, "especially given the assault upon our business and our employees by those who wanted to stop free speech."
Sony had previously relented and given movie theaters permission to screen The Interview on Christmas Day, December 25th. The about-turn came after pointed criticism from many, notably President Obama, who described the decision as "a mistake" last week.
Sony reached out to Google and Microsoft last Wednesday to discuss possible ways to get the movie in front of eyeballs. An online release would secure the most visibility, it was decided.
"In the United States, freedom of expression is a fundamental principle that is protected by law," Microsoft general counsel Brad Smith said today. "Our Constitution guarantees for each person the right to decide what books to read, what movies to watch, and even what games to play."
"We'd had a similar thought [to Sony] and were eager to help," Google chief legal officer David Drummond said today, "though given everything that's happened, the security implications were very much at the front of our minds."
Those security implications included the digital ransacking of Sony Pictures' networks, and personal information about both employees and ongoing projects being leaked. Sony eventually capitulated to the hackers' demands to yank the movie over its scenes in which North Korean supreme leader Kim Jong-un is assassinated.
The FBI subsequently accused North Korea of being behind the hack, though some security experts have cast doubt upon the claims.
No matter who was responsible, the news today is that – if you actually want to watch the movie – you now can.
"I want to thank Google and Microsoft for helping make this a reality," Michael Lynton, Chairman and CEO of Sony Entertainment, said today. "This release represents our commitment to our filmmakers and free speech. While we couldn't have predicted the road this movie traveled to get to this moment, I'm proud our fight was not for nothing and that cyber criminals were not able to silence us."
In addition to the third-party services, Sony will use a site – SeeTheInterview.com – to stream and sell the download.
The Interview will be priced at $5.99 as an HD rental, or $14.99 as an HD purchase.
SOURCE SeeTheInterview