You Can Now Get ASUS' 2K Display ZenPad S From Best Buy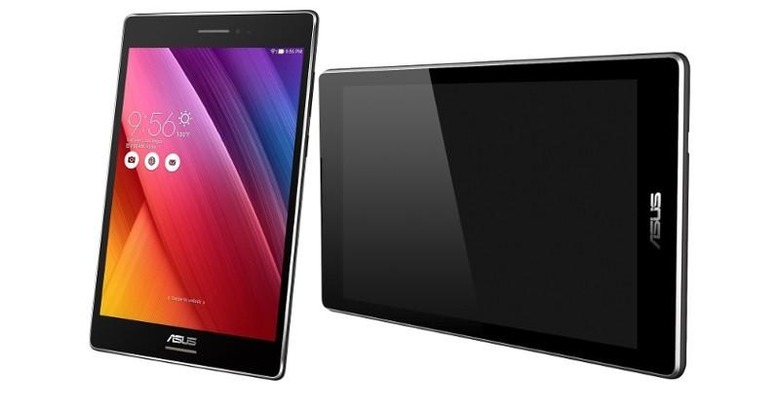 ASUS is truly trying to make inroads into the US market. Just after launching its ZenFone 2 flagship smartphone in New York, one of which has a pioneering 4 GB of RAM, it is now making available its latest generation of Android tablets in the country as well. Announced in June, ASUS' new ZenPad line embraces the two ends of the device tier. The most notable perhaps is the ZenPad S 8.0 which boats of a 2K display but with the usual ASUS budget price.
Let's review the specs of ZenPad S 8.0. The number refers to its 8.0-inch screen which, as mentioned, bears a resolution of 2048x1536 QXGA. Powering this tablet is an Intel Atom Z3530. a slightly lower variant of the ZenFone 2's CPU. This particular model on Best Buy sports 2 GB of RAM and 32 GB of internal storage, plus a microSD card slot capable of 128 GB more. The rear camera is a measly 5 megapixels and the front one is 2 megapixels.
What made the ZenPad curious back when it was revealed was the set of accessories that ASUS promised to also make available, mostly interchangeable back covers that not only add design but sometimes even functionality. There was even mention of a pressure-sensitive Z Stylus, something similar to Samsung's Galaxy Note tablet line. Sadly, none of these seem to be available from Best Buy.
Another thing that's missing is the 4 GB RAM that was mentioned during the unveiling. It's possible that a higher end model might be coming, one with also the Z580CA processor promised back in June. But for $199 only, this ASUS ZenPad S 8.0 might already be worth a shot.
Also available from Best Buy now is another ZenPad, the ZenPad 7. This one, however, is clearly marked for the low end. The 7-inch display only supports 1024x600 pixels, not even enough for HD resolution. The processor is also a newer but even less powerful Intel Atom x3-C3200. RAM and storage is halved, at 1 GB and 16 GB, respectively. And the cameras are even worse at 2.0 megapixels on the back and 0.3 megapixels on the front. That said, the sub-$100 price of $99 could still make this an option for those in a pinch.