You can now buy an AMD Ryzen 5 for your desktop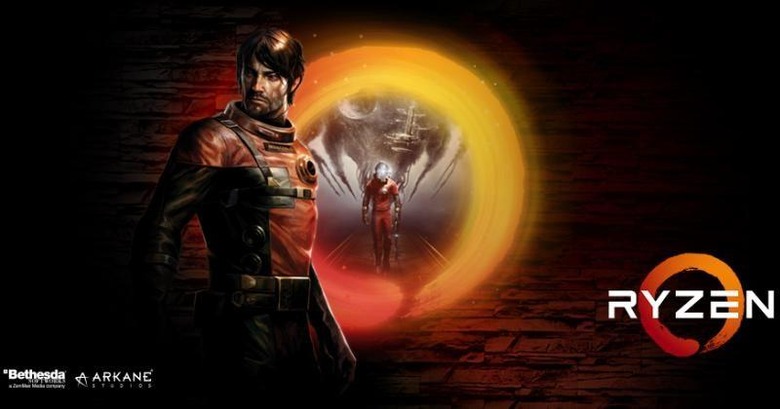 AMD fans and gamers and streamers thirsting for something new can finally quench their processor thirst. Making good on its promise last month, AMD is finally making its more affordable Ryzen 5 processors available for purchase for desktop owners. Built on the same Zen architecture that AMD has been singing about since December last year, the Ryzen 5 line offers a more affordable alternative to the monstrous Ryzen 7 flagships, but with the matching "more efficient" power management.
If you're a PC gamer on a budget, you won't have to go broke trying to buy a usually more expensive Intel processor. Or at least that's AMD's usual spiel. In fact, you won't even have shell out for AMD's most expensive chips either. Gamers and even live broadcasters can also make do with the cheaper Ryzen 5 processors who are promised to perform only a little less compared to the higher Ryzen 7.
AMD compares its highest Ryzen 5 1600X to the Intel Core i5 7600K, which should explain the numbers. Both are the top of the line "mid-range" processors for their respective generations. Although the Core i5-7600K is probably now cheaper, AMD's equivalent boasts of 6 cores and 12 threads, whereas Intel's only has 4 cores and 4 threads.
This is significant because, for AMD, this is a multi-threading numbers game. Indeed, benchmarks of AMD's Ryzen processors show impressing multi-core processing numbers. That said, the Ryzen did seem to be a bit poor in single-core performance. That, however, is a bit inconsequential for AMD. It is targeting Ryzen for gamers, broadcasters, and content creators. In other words, those who benefit the most from multi-threaded processing power.
The AMD Ryzen 5 line for desktops currently has four processors, each appealing to certain budget constraints. For just $169, you can already get a Ryzen 5 1400, which offers 4 cores and 8 threads, clocked at 3.2 GHz. If you want to go all out without venturing into Ryzen 7 territory, the 1600X will give you 6 cores, 12 threads, and a much higher 95 W TDP, all for $249.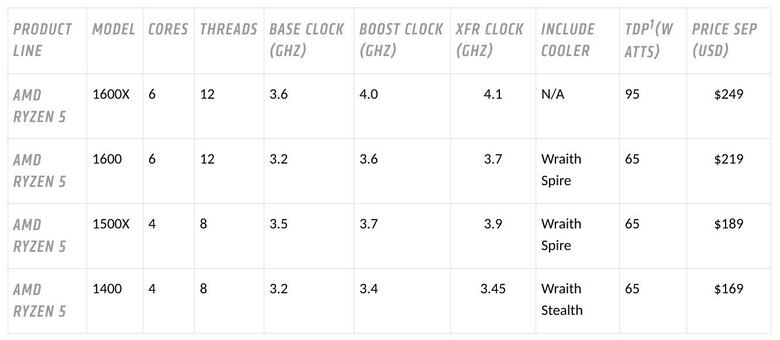 SOURCE: AMD