AMD Ryzen 5 launching next month to cater to the masses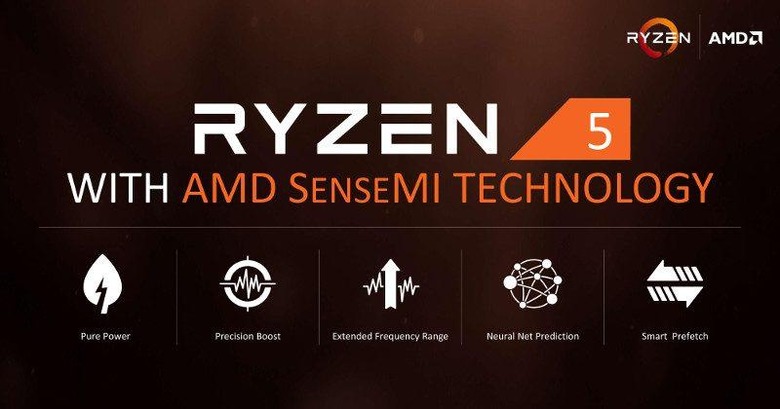 AMD has always been Intel's biggest rival in the PC market though, depending on where you stand, you might think that AMD has lost that battle recently. With the announcement of its new Zen-based Ryzen line of processors, however, AMD is pushing back hard. The first line of the series, the Ryzen 7, was squarely aimed at hard-core gamers and professionals. The Ryzen 5 line, on the other hand, is targeting the mainstream, bringing the same key features of the Zen architecture, but with lower clock speeds and a matching lower price tag.
It's a numbers game when it comes to Ryzen, with AMD competing with Intel on the number of cores and threads. Specifically, AMD is offering equal or sometimes more cores that also include Simultaneous Multi-Threading (SMT), whereas equivalent Intel processors sometimes have no hyperthreading.
In practice, AMD Ryzen shines brightest when it comes to multi-threaded processing, able to hold out on its own or even surpass Intel chips at the same price tier. However, it has been largely observed that Ryzen does not actually do well in single thread performance, giving Intel an edge when it comes to programs and games that rely heavily on one or two threads only.
The AMD Ryzen 5 line is made up of four models, two of which have 6 course with 12 threads while the other two have four cores and four threads. Compared to the Ryzen 7 line, the Ryzen 5 processors are clocked lower, resulting in lower TDP. That is, except for the Ryzen 5 1600X which, surprisingly, matches the base and turbo speeds, as well as TDP, of the highest Ryzen 7 1800X.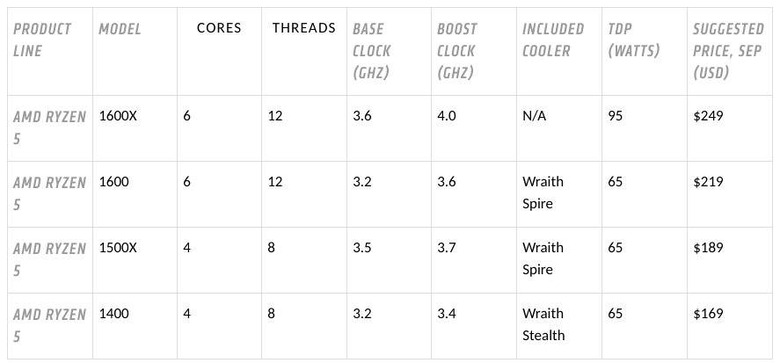 The AMD Ryzen 5 will launch 11th April, available from etailer worldwide. With both the Ryzen 7 and Ryzen 5 fully revealed, all that's left is to wait for word on the Ryzen 3 series that is expected to target the lower tier PC market.
SOURCE: AMD