You can now buy a Nokia Steel HR hybrid smartwatch in the US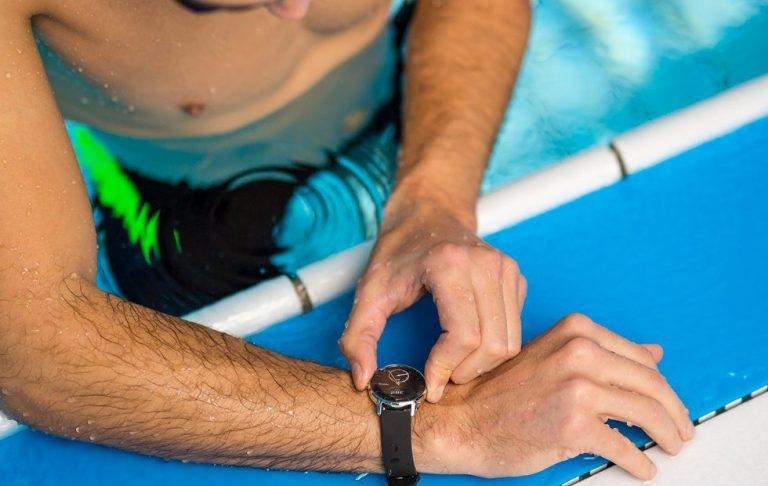 As if the wearable market was already crowded with smartwatches and half-smartwatches, here's one more. Granted, the Nokia Steel HR isn't exactly new. Although it went on pre-order only recently, it has actually existed as far back as last year but with a different name: the Withings Steel HR. Call it by any other name, it is still the same curious spin on the smartwatch design. And it is now available to buy in the US, if you're willing to pay $180 for a smartwatch that works with both Android and iOS.
Smartwatches these days fall into two camps. On one side you have the "full" smartwatches with touch screens. On the opposite side are the hybrid smartwatches that have analog faces and hide their brains. The Nokia Steel HR sits somewhere in between. It has an almost full analog face but with a small circular LCD screen at the top.
Other than that, the Nokia Steel HR is pretty much like any other smartwatch in the market in terms of functionality. The "HR" in its name clues you in on the fact that it was a heart rate monitor in addition to the usual set of activity tracking functionality, including automatic sleep tracking. These are sent over to the Nokia Health Mate app, available on both Android and iOS.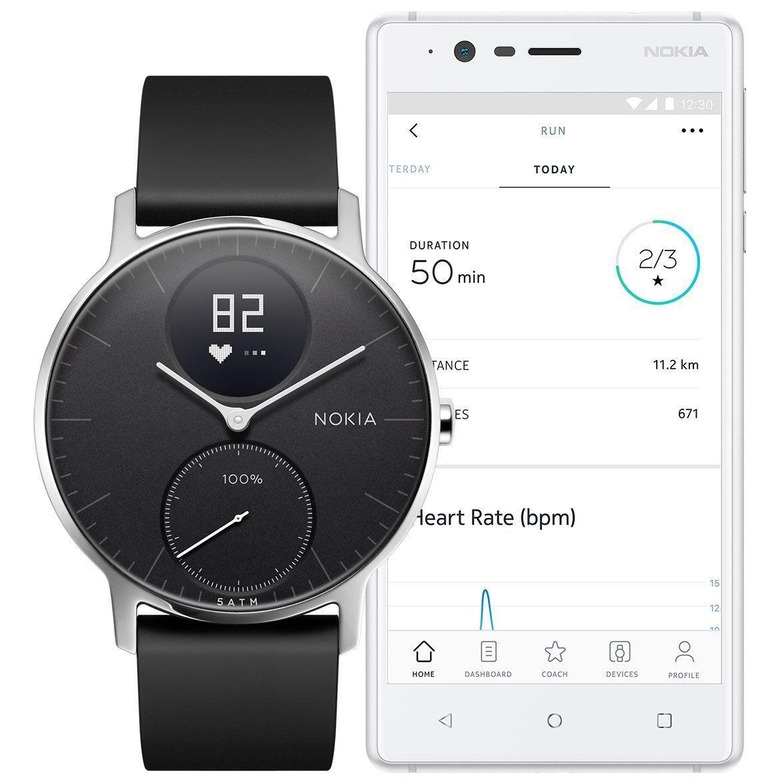 Being a hybrid, the Steel HR can boast of 25 days of battery life, though that will probably be cut short if you have a very active lifestyle. It is also water resistant up to 50 meters for your swimming routines.
The Nokia Steel HR is available directly from Nokia for $179.95 for a 36 mm model and $199.95 for the larger 40 mm body. The smaller model has Black and White color options while the bigger 40 mm only comes in black. You can also select a different strap, with add-on prices ranging from $24.95 for Silicone, $39.95 for Woven, and $49.95 for Leather.
SOURCE: Nokia