You can have the new iOS 9.3 features today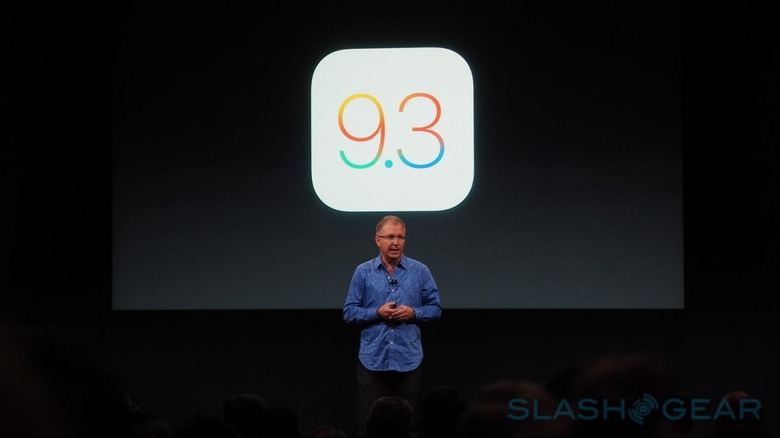 Says Apple, 80-percent of active iOS devices are running iOS 9, and starting today those devices can be updated to iOS 9.3, the latest version of Apple's mobile operating system. As expected, the latest version of iOS brings a bunch of new features, not the least of which is Night Shift, a feature akin to the sleep-friendly feature Amazon recently added to its Fire OS. Depending on the time of day, your iOS device's display will strip away blue to ensure you can fall asleep easily.
Studies show that blue light can disrupt our ability to sleep, and unfortunately, most devices with a display emit blue light. Apps for Windows cropped up years ago that removed the blue from one's display, giving it a strong amber color that would make it easier to transition to bed when the evening rolled around. Recently, companies have gotten on board with adding the feature to their own software, and Apple is the latest among them.
iOS 9.3's Night Shift "may help you sleep better," Apple announced today, with the colors automatically shifting to the water end of the lighting spectrum at night. This will happen automatically.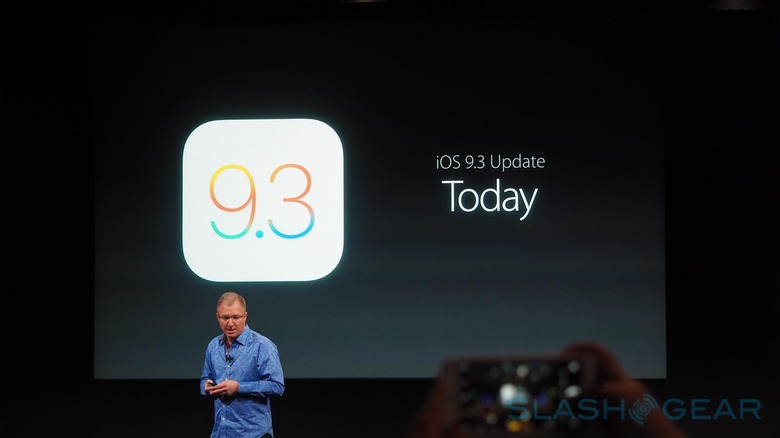 Of course, Night Shift is just a small piece of the iOS 9.3 pie. Joining Night Shift is the new ability to password-protect select notes within the Notes app, perhaps marking Apple's latest snub of nosy, pushy government agencies — yet another app that's a bit harder to crack.
Apple News is getting a new "Top Stories" section, because everyone loves being able to quickly find the most important news of the day. More interesting is the addition of new educational features with multi-user support. As well, CarPlay's getting a little better, being on the receiving end of a better Maps app and better Apple Music app. Likewise, announced Apple, "Every major car brand is committed to getting CarPlay in their cars."
The update is going live today.