You can finally fix Instagram caption goofs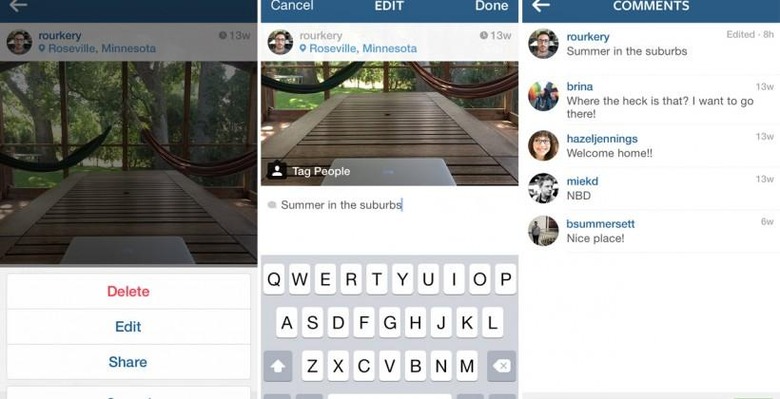 Instagram has always been about sharing the moment, but the inability to edit captions once posted has also made it a frustrating way to share typos, too. Happily an update today is addressing that, with caption editing now supported on both iOS and Android so that any goofs, last-minute hashtag addition, or other essential tweaks can be made without having to delete the whole photo and post it again from scratch. Meanwhile, Instagram is also making it easier to find new people, by building out the Explore page.
Explore's icon has changed from the odd little compass-style star to a magnifying glass, and tapping it now brings up the choice of two tabs.
The "Photos" tab remains the same, with shots that are similar to those shared by the people you already follow. However, "People" is new, with a selection of potential new follows that Instagram believes could be interesting.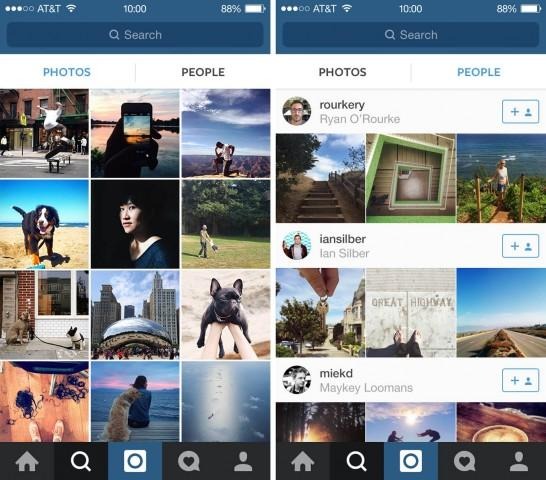 According to Instagram's metrics, around 40-percent of people already check out the Explore tab each day.
The search box has been finessed, too, now larger than it was before. It also supports auto-completion, showing up results as you type in keywords.
Instagram 6.2 is out for iPhone today, available in the App Store now, while Instagram 6.10 for Android is out in Google Play.
SOURCE Instagram