You can download iOS 8.1 with Apple Pay support now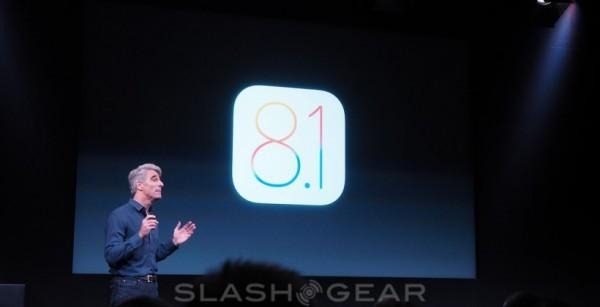 Just as promised, iOS 8.1 has arrived, landing on iPhone, iPad, and iPod touch and paving the way for Apple Pay among other features. The new software, officially announced by Apple last week during the same event it debuted the iPad Air 2, iPad mini 3, and iMac with Retina 5K Display, is a free download, though if past iOS releases are anything to go by, Apple's servers are likely to be hammered first thing and installations may be sluggish.
The headline feature added this time around is support for Apple Pay, the new contactless payment system Apple hopes will do for wallets what iTunes did for music.
Exactly how Apple will implement Apple Pay will depend on your device. iPhone 6 and iPhone 6 Plus, both of which have NFC, can be used in stores to make payments by holding them near a compatible POS terminal.
However, iPads lack the NFC component. There, Apple Pay will only support online and in-app purchases.
Meanwhile, iOS 8.1 also includes iCloud Photo support. The web client for the feature went live a short time ago.
You can download iOS 8.1 directly on your device, by heading into Settings and choosing General > Software Update. Alternatively, you can download it through iTunes and then hook up your iOS device and install it that way. It clocks in at 126 MB when downloaded straight to an iPhone 6.
Update: We're seeing some reports of issues downloading the update via iTunes, so you might be better off trying it directly on your iOS device.