YotaPhone 2 Launches In White With Cheaper Price, Lollipop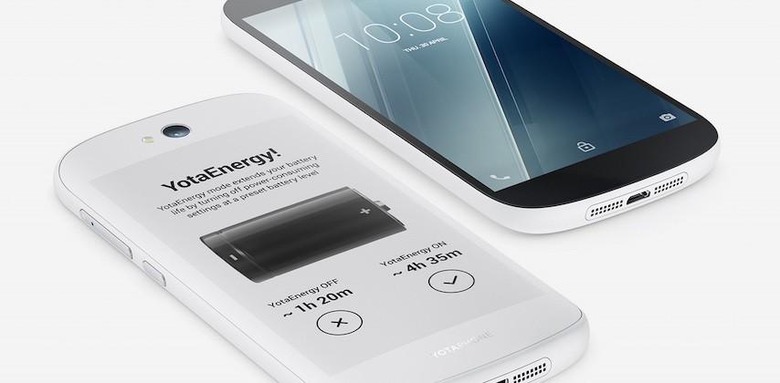 The YotaPhone 2, the ultimate smartphone status-quo breaker with its rear E-ink display, is receiving a new color variation this week, along with cheaper European pricing and several improvements, namely an update to Android 5.0 Lollipop. Also good news for those in the U.S. who have yet to get their hands on the dual-screen device, manufacturer Yota has said they are planning to launch in the States this July, funded by an upcoming Indiegogo campaign.
In terms of the new hardware option, Yota is launching the white YotaPhone 2 today. The front panel on the side with the AMOLED screen remains black, because the company says its easier on the eyes and gives higher levels of contrast. The colors on the E-ink display have been swapped however, meaning black text on a white background, to better match the device's look.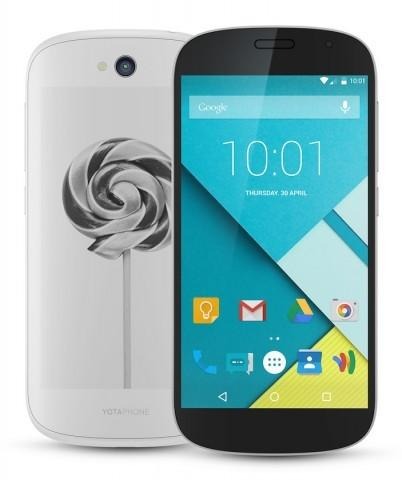 The new white model will be shipping with Lollipop installed, while owners of the existing black model will receive the new OS via an over the air update. The company says this new version of Android brings with it a number of improvements in regard to the E-ink display. The second generation of the screen's YETI UI for easier customization of rear covers and the apps a user chooses to have on the monochrome display. Also available are a handful of new full-screen widgets.
With the new pricing, the YotaPhone 2 sells for 440 pounds in the UK, down from 555 pounds, while in the rest of it Europe it will be 599 euros, discounted from the original 699 euros. That converts to around US $680, shipping unlocked with 32GB of storage, making for pretty good deal with its dual screens and Lollipop upgrade.
SOURCE YotaPhone