Yoshi's Crafted World and Kirby's Extra Epic Yarn release dates revealed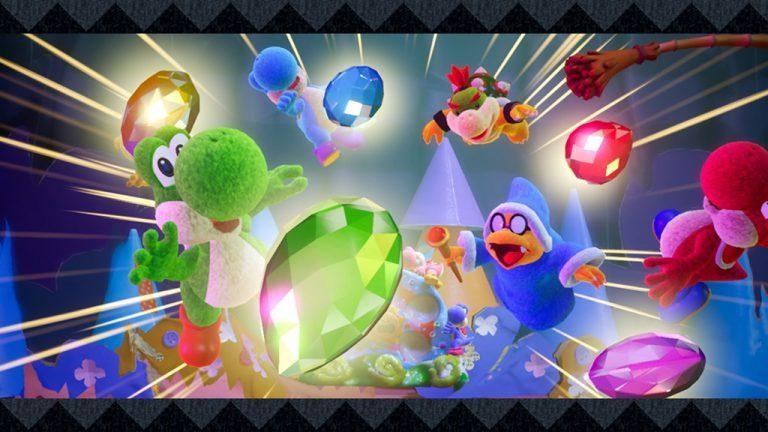 Amid all of the chaos that is CES 2019, Nintendo has announced release dates for two upcoming games, Yoshi's Crafted World and Kirby's Extra Epic Yarn. The former, as revealed last year, is an entirely new game for the Nintendo Switch, while the latter is a remake of Kirby's Epic Yarn, which launch on Wii way back in 2010. Both games will be here just in time for spring, so if you anticipate needing an extra shot of happy at the end of winter, these two games will certainly be worth considering.
In Yoshi's Crafted World, players control Yoshi (surprise!) as they venture through a world made out of household items. While Crafted World isn't a direct follow up to 2015's Yoshi's Wooly World, there seems to be at least some relation between the two games. In any case, platformers starring Yoshi are generally pretty solid, and the trailer you see below has no lack of cuteness.
As is generally the case with these Yoshi titles, Bowser Jr. will serve as the game's main antagonist. Nintendo said in today's announcement that stages in Yoshi's Crafted World can be played backward, which is an interesting slant for sure. The game also supports co-op play like many of Nintendo's modern platformers, though for Yoshi's Crafted World, you'll be limited to just two-player co-op.
Even though the 3DS isn't getting a ton of attention from Nintendo these days, the company has continually said that it isn't abandoning the platform entirely. Proof of that is Kirby's Extra Epic Yarn, which heads to 3DS in March. In this enhanced re-release of Kirby's Epic Yarn, you'll find new mini games featuring King Dedede and Meta Knight, along with a new Devlish mode that ups the difficulty of each stage.
Kirby's Extra Epic Yarn heads to 3DS on March 8, a few weeks before Yoshi's Crafted World debuts on Switch on March 29. In the more immediate future, Nintendo is releasing New Super Mario Bros. U Deluxe for the Nintendo Switch, which is another enhanced remake of a previously-released game. We'll be checking that game out when it releases, so stay tuned.