Yo App Loses LOL For Super-Simple Messaging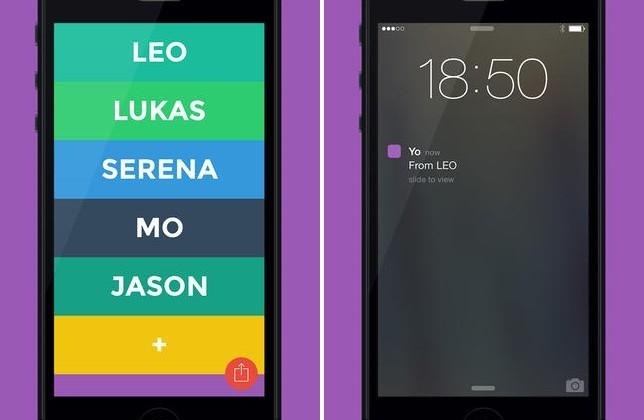 There's an app out there this Summer called "Yo." This app has been released to the iTunes App store, originally getting rejected by Apple because of its super-simplicity – they thought it wasn't finished, or that it was a joke based on its April 1st submission date. Now that the app is out and gaining steam – 50,000 users strong in just a few months – it's also earning investment dollars.
Mr. Or Arbel is the developer of this app, an app that he suggests will be going viral soon. Investors have turned $1 million dollars over to Arbel already, and he plans on opening an office in San Francisco in the near future. Though the app only took approximately 8 hours to develop, "Yo." has acquired a long-lasting audience.
The simplicity of the app appears to be one of its biggest draws. Because you're generally speaking with other apps during the day to friends, using a two buttons to send a message that just says "Yo" brings on an easy formula that's difficult to resist.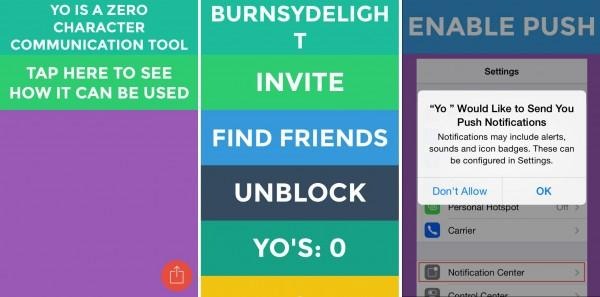 Make plans with a friend for tomorrow, suggesting you'll send a "Yo" when you're about to arrive at their house. Send a "Yo" when you're ready. Easy and sufficient.
This app is free from the iTunes app store now, and there's an Android version too – have at it in Google Play.
VIA: ThinkProgress