Yes, Xbox Project Scarlett will have a disc drive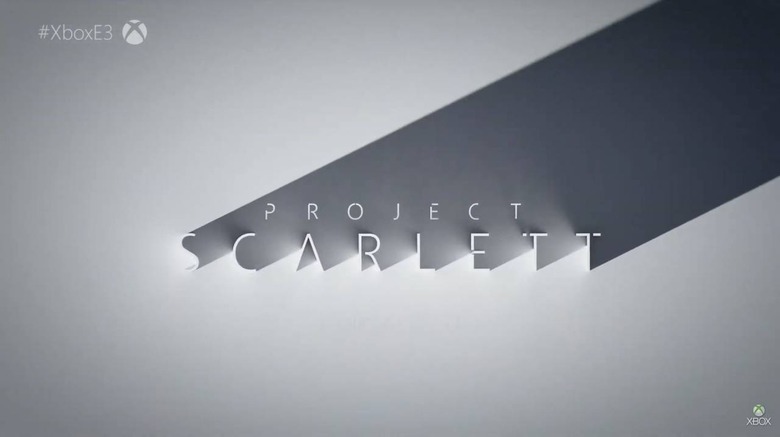 Yesterday, Microsoft shared the first details about its next-generation Xbox, which for now is called Project Scarlett. We didn't get to see the box itself, and we don't know how many consoles will comprise the Project Scarlett family, so there's still a lot that's unknown. Microsoft probably won't be talking more specifics for a while either, as Project Scarlett isn't due out until Holiday 2020 – around a year and a half from now.
Yet, despite this lack of concrete details, Microsoft is ready to confirm one thing right now: the state of physical media on Project Scarlett. In the lead up to this next generation, there has been speculation that the next batch of consoles from Sony and Microsoft wouldn't support physical media – and the recently-launched Xbox One S All Digital Edition felt like an indication of a disc-less future.
Xbox chief Phil Spencer has confirmed to GamesIndustry that the future won't be all digital, as Project Scarlett will indeed have a disc drive. Spencer says that even though more and more people are buying their games digitally, he ultimately wants to give people a choice when it comes to how they buy video games. He says that physical media is still "a choice that millions of people love," so the next Xbox will support it.
With game streaming being a big topic at E3 2019, it's nice to hear that Microsoft will continue supporting disc-based games in the next generation. Sony has made a similar commitment, so despite the rise of digital gaming, it seems that discs are going nowhere in the near future.
Though Project Scarlett hasn't received a full reveal yet, Microsoft spent a good portion of its press conference yesterday boasting about its capabilities. We know that Project Scarlett will launch with Halo Infinite, so if nothing else, the console could very well have its killer app on day one. Hopefully it won't be long before we learn more about the console, so stay tuned for that.