Yelp is down, it's not just you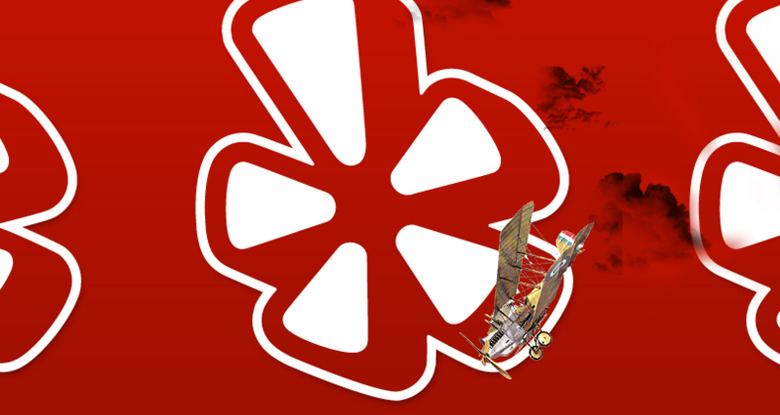 Believe it or not, Yelp is down for the count. Starting in at around 11AM Central Time today, May 16th, 2014, Yelp's website and connected services appear to have been cut down. At this time it would appear that all Yelp servers are down, including Yelp dot com, Yelp dot CA, and others.
Frustrated users began to complain at around midnight last night, but the real down-time appears to have started in at around an hour and a half before this article was published. According to Down Detector statistics, most reported problems are in Yelp's main webpage, while log-ins for Yelp appear to be only around 22% of reported issues.
Of course if Yelp's servers are down, complaints to help websites will be centered in around what's perceived to be the problem, that being the main Yelp website. If you're unable to log in to a system that uses Yelp, likely you're dealing with the same problem as everyone else.
According to Yelp at a few minutes before NOON Central Time today, they're down. "Yelp may be down for some of you right now," said the official @Yelp twitter account, "We're experiencing networking issues, but working to get back up to speed ASAP."
Looking for something to read while you wait? Check out what angry telcos think of Net Neutrality proposals
UPDATE: It would appear that Yelp is coming back – servers appear to be turning back on, and services are up for many users. Sit tight, and get back to Yelping!
VIA: @Yelp