Yammer to remain free after Microsoft purchase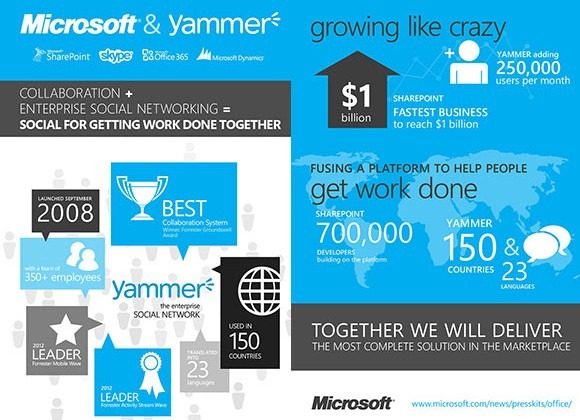 Last month we learned that Microsoft was paying a whopping $1.2 billion to acquire Yammer, a company which provides social networking tools to be used inside the business world. Being a part of Microsoft opens up a lot of opportunities for the folks at Yammer, but the acquisition has some worried that it won't be long before Yammer's services – which are initially provided for free – will require an upfront purchase. That won't be the case, Yammer CEO David Sacks tells Wired, as the company will be sticking with its "freemium" model as it becomes part of Microsoft.
The word "freemium" is important here, because not all of Yammer's services are free. Yammer offers a basic service for free, but then also sells tools to companies which give IT departments more control over what Yammer does. It's been a model that has worked out well for Yammer so far – the company has attracted 5 million users since it started four years ago – and Sacks says it isn't going anywhere.
"Everybody has shifted to this model because its so compelling to let the end users try the software before [businesses] buy it," he said. "We're going to look to see if Yammer can keep fueling its own growth — but fuel the growth of Office 365."
Indeed, work on Office 365 is the next big project for Yammer, as Microsoft says that it will integrate Yammer into bundles featuring the business suite, SharePoint, Skype, and Microsoft Dynamics in order to try to accelerate Yammer's growth. That, hopefully, will have the same effect on Office 365, which is getting some stiff competition from Google Apps. We'll be seeing if this Yammer acquisition helps Microsoft out in the coming months, so stay tuned.