Yamaha YSP-3050 Digital Sound Projector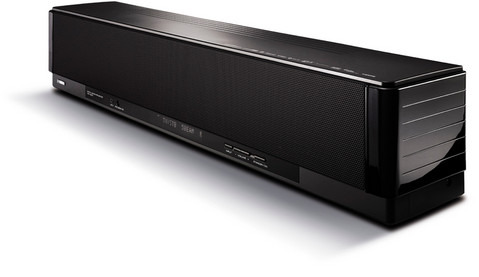 Yamaha have unveiled another model in their Digital Sound Projector range, the YSP-3050.  Offering the usual pseudo-surround sound effect from a single array of 23 individual speakers, the 3050 slots in underneath the existing flagship model but still packs analog to HDMI video upconversion, high-def video upscaling to 1080i/720p and full 1080p (24Hz and 60Hz) compatibility.
Two HDMI inputs and a single output allow for connection to your big-screen, and there are a full 23 separate digital amplifiers to cater for each of the speakers.  Yamaha's usual trio of Cinema DSP presets – movie, music and sports – are onboard, and there's a multitude of mock-surround modes: 5-beam, 3-beam, 3-beam plus stereo, 2-channel stereo, My Beam, 5-channel stereo and My Surround.
Add in Yamaha's optional iPod speaker dock and you can control your Apple PMP with the YSP-3050's remote and OSD.  There's also a specific music mode that claims to better reproduce compressed digital music.
The YSP-3050 is available now, priced at $1,399.